Samsung Galaxy Tab Coming to Sprint with 3G/4G in November?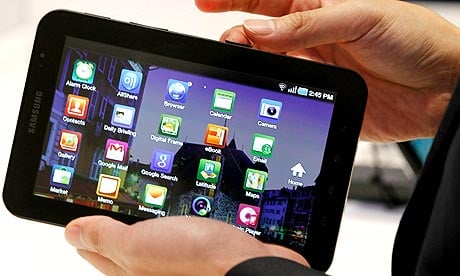 Boy Genius Report is hearing that the Samsung Galaxy Tab may be coming to Sprint this November and that is very possibly both a 3G and 4G device. That's a lot of "possibly" in there and given the lack of clear information at this point from Samsung (and or anyone else) this quite probably (ha) means that it would be subsidized with a contract. Don't hold your breath on any of this at the moment though.
So, here's what Samsung and Sprint should do. Break the mold. Offer it a price point that makes sense (not $800 as has been rumored), and offer it unsubsidized. Samsung is talking big saying that its Galaxy Tab is a paradigm shifter. Sprint is trying in vain to gain traction after some tough, tough times. If the Galaxy Tab is even close to what many hope it is, and these two companies get out front with something really creative on the pricing front, then we could talk about paradigm shifting.
Look, folks, I know I'm dreaming and this probably won't come to be, but it is a scenario that could make a difference for both companies.