Samsung Galaxy Tab on Video. Or Is It?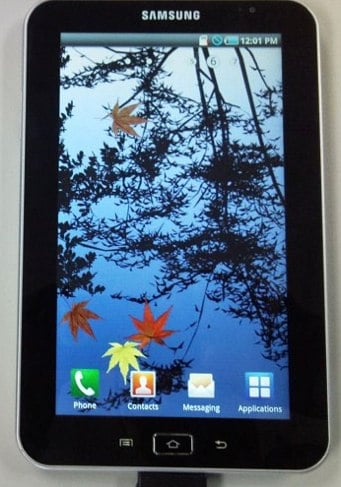 A leaked video of the Samsung Galaxy Tab Tablet is floating around on the Intertubes. But yet, those paying close attention are pointing out that the device in the video looks a bit different than the pictures we've seen so far. The device in the video is called the Galaxy Tab P1000 and it appears to have some different buttons and isn't sporting Samsung's TouchWiz UI. But then, hey, it's a leak.
UPDATE: Samsung president J.K. Shin is interviewed by the Wall ST. Journal on Tablets and Smartphones.