Samsung Galaxy TabPro S Has What Surface Pro 4 Doesn't
Microsoft was on to something when it released the original Surface Pro and its hardware partners aren't ashamed to admit that it seems. At CES 2016 Microsoft hardware partner Samsung revealed a stunning new Windows 2-in-1 that dares to do what Microsoft won't. This new entry in Samsung's Galaxy line of devices is called the Samsung Galaxy TabPro S.
Samsung said at this year's Consumer Electronics Show that it plans to release the Galaxy TabPro S sometime in February. The ultra-thin tablet clearly takes inspiration from the Surface Pro line and even the iPad Pro.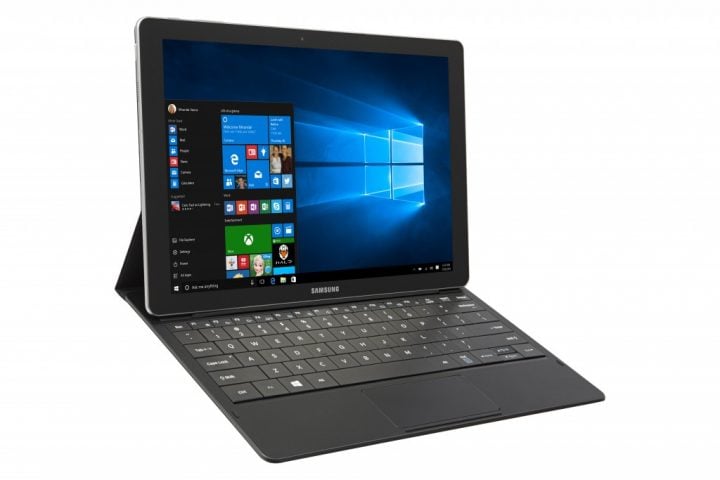 It is dominated by a 12-inch AMOLED display that has a resolution of 2160 x 1440 pixels. Inside is the same Intel Core M processor, 4GB of RAM and 128GB of storage that's in the entry-level Surface Pro 4. Samsung has created a companion stylus for users that need to take notes. There's no kickstand like on the Surface Pro, but the tablet's companion case props it up and offers a physical keyboard for inputting text and navigating Windows 10. Apple's case for the iPad Pro does the same thing.
Samsung is hoping that users will want  to pair the device with their Galaxy phone and use it to login to their PC since the device doesn't have a fingerprint reader or equipment for automated login with Windows Hello.
That's mostly where the similarities stop. The AMOLED display should easily top the colors from the Surface Pro 4's display. The Galaxy TabPro S beats the Surface Pro 4's battery life; Samsung claims 10.5 hours of battery life. The Surface Pro 4 taps out at 9 hours. NFC technology for pairing accessories and GPS connections are included. There's only a single USB Type C port built into the Galaxy TabPro S.
What's more, Samsung is including LTE mobile internet connections options and packaging the companion cover with every Galaxy TabPro S that it sells. Samsung isn't including a stylus with the tablet.
It isn't clear how much the Galaxy TabPro S will cost when it arrives on stores shelves in February.

As an Amazon Associate I earn from qualifying purchases.