Samsung Gogh is Another Mid-Range Smartphone Planned for Sprint
It looks like Sprint is planning to roll out more budget-friendly mid-range Android smartphones in the future. In addition to the already launched LG Viper 4G LTE, we have heard in recent past about the LG Cayenne with its slide-out keyboard as well as the Samsung Galaxy Reverb. Now, a third unannounced Android smartphone has been leaked complete with photos for Sprint's network, and this one shared many common specs with the Galaxy Reverb leading us to question if Sprint will in fact launch both the Samsung Galaxy Reverb along with this handset, which is going by its codename the Samsung Gogh.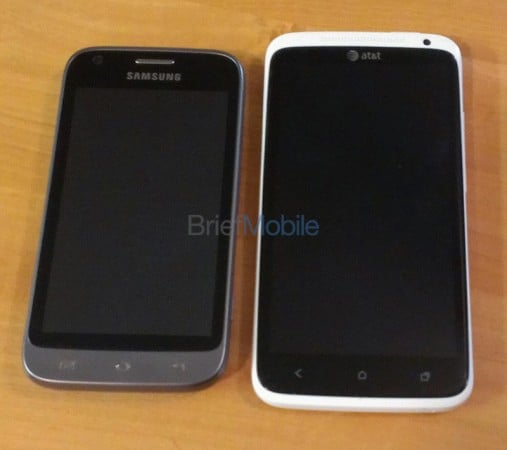 The Samsung Gogh has a model number of SPH-L300 and will come with NFC capabilities, like many of Sprint's more modern smartphones, along with Google Wallet support for mobile payments.
Like the Reverb, the Gogh will have a 4-inch WVGA display along with Android 4.0 Ice Cream Sandwich pre-loaded. It will also have a dual-core Snapdragon S4 processor, giving it comparable processing power to more high end devices on the Now Network, like the HTC EVO 4G LTE and the Sprint Samsung Galaxy S III smartphones.
According to Brief Mobile, the Gogh will not have a metal finish and in fact the body is plastic, which is said to be painted to give the appearance of metal.
The phone will have 1 GB of RAM. For photo capabilities, it will have a 5-megapixel camera and a dedicated camera button. It appears that the Reverb too has a dedicated camera button from the leaked image of that phone.

As an Amazon Associate I earn from qualifying purchases.