Samsung Hints at 4k Display in Galaxy Note 4
At the moment everyone is paying close attention to Samsung regarding what they'll deliver with the new Galaxy S5 smartphone, but that isn't all the company has planned for 2014. While it's too early to start talking too much about the Galaxy Note 4, some new comments from Samsung could be giving us early hints.
We've been reporting on the Galaxy S5 for months now, and almost all of the details have been reportedly unveiled, but we'll still have to wait and see. One thing in particular is the 5.25-inch flagship smartphone will almost surely have a new QHD 2560 x 1440 AMOLED display. Taking things up a notch from the Galaxy S4 and Note 3. This week though Samsung also confirmed they have 4k displays in the works according to GforGames, which may make it to smartphones in the near future.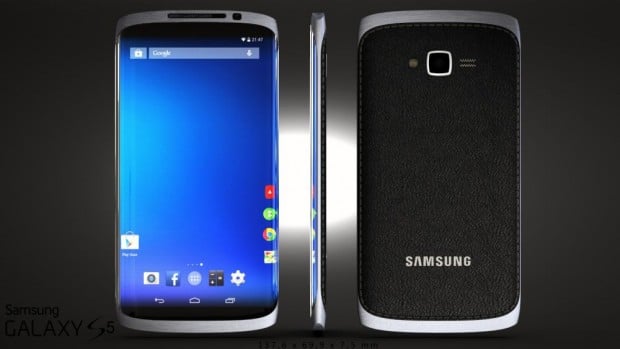 Currently 1080p is the high-end standard for smartphones displays, but multiple rumors have the Galaxy S5 rocking a QHD 2560 x 1440 560ppi display that will offer sharper, better looking content than content found on a 1080p display. Everything about the new screen will be improved, and Samsung won't stop there because this report also suggests UHD (yes 4K) also coming to smartphones.
Essentially during a Display Technology roadmap seminar a Samsung rep confirmed QHD displays for smartphones were already in production, which we've heard before, and for all intents and purposes that will be the screen technology found inside the Galaxy S5. Then things turned more exciting with Samsung announcing plans to release AMOLED UHD (3480 x 2160) resolution smartphones in the near future. Could this be what we see in the 5.9-inch Galaxy Note 4?
Read: Galaxy S5 Details You Should Know
Imagine a 3480 x 2160 resolution display packed into a smartphone. That would be nearly 800 pixels per inch and just absurdly gorgeous on the eyes. Text and colors would be crisp, movies would look incredible, and games will only get bigger and take up more space on our phones.
As a comparison the Nexus 10, also by Samsung, offers a 10-inch 2560 x 1600 resolution screen and is one of the best displays around. Packing all that and more into a 5.25-inch screen will be impressive, but lets not get ahead of ourselves.
We've yet to even enjoy 2k smartphone displays, but most likely this year will be all about QHD phones all trying to take on the Galaxy S5, and the next-gen UHD 4K panels probably won't be here until the Galaxy S6 in 2015. That being said, Samsung's been leading the industry and a Galaxy Note 4k makes perfect sense. It could even be a new Samsung foldable display.

As an Amazon Associate I earn from qualifying purchases.