Samsung Impulse 4G Might Be AT&T's First 4G LTE Phone (Image)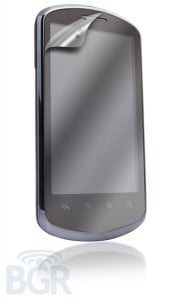 While AT&T has launched its first two 4G LTE devices, the USBConnect Momentum 4G and Mobile Hotspot Elevate 4G, it still hasn't launched its 4G LTE network. That should come at some point soon.
And while modems and mobile hotspots are exciting, what most of you really want to know about is when AT&T is going to be launching its first 4G LTE smartphone.
Just like the release date of AT&T's LTE network, we still have no clue when it will be taking place, but we now have a possible candidate for AT&T's first 4G LTE smartphone.
BGR has snagged a render of a phone that is purportedly called the Samsung Impulse 4G. It looks like Verizon's Samsung Droid Charge and it's very possible that it's a 4G LTE phone. It's also very possible that it's an HSPA+ device as well so don't get too excited just yet. Unfortunately, no other details about the device are known as this time.
We know that AT&T is going to be launching at least one 4G LTE smartphone in 2011 and if this is it, would you consider buying it? Of course, it's hard to say without knowing any specs but based on form factor alone people, are you interested?

As an Amazon Associate I earn from qualifying purchases.