Samsung Looking to Replace IPS Screens with Super PLS LCD Displays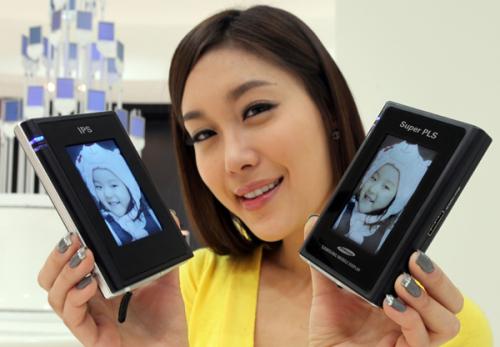 Samsung recently showed off its Super PLS display, which stands for Super Plan to Line Switching display, which operates on LCD technology, that promises to be better than the IPS screen display technology. Samsung is boasting a 100 percent improvement in viewing angles compared to the already wide viewing angles afforded by IPS screens and also 10 percent better brightness.
IPS screens, popularized by the Apple iPad tablet, offers a wide viewing angle. Compared to IPS, the pictures show that Samsung's Super PLS display does offer better color reproduction and better brightness.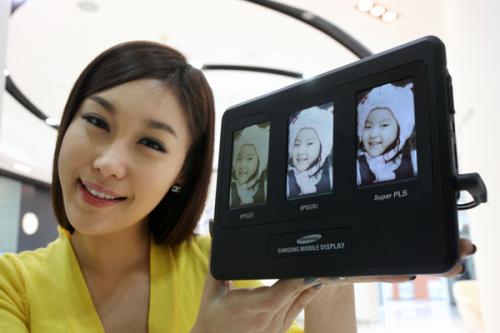 The company claims that the IPS display could be up to 15% cheaper for manufacturers than IPS. The technology in Super PLS screens is expected to succeed IPS screens. The new display technology was awarded 30 patents and is slated to go into production in the first quarter of next year with a maximum resolution of WXGA.
It's unclear if Samsung will offer the new screen technology to other manufacturers or if the company will initially reserve the screens for its own phones, tablets, laptops, and other consumer electronics. Samsung had reserved stock of its Super AMOLED displays for use on Samsung's own Galaxy S smartphones.
The company didn't compare how the Super PLS LCD displays compare to Super LCD technologies. Super LCD was adopted by handset makers such as HTC after there was a global shortage of AMOLED displays due to Samsung reserving production of AMOLED for internal use. Super LCD boasted better viewing angles, a brighter screen, and improvements over traditional LCD screens. For its part, HTC says that the experience on Super LCD is comparable to the AMOLED screens on models that made the switch to Super LCD from AMOLED midway through production due to component shortages.
Via: OLED-Display

As an Amazon Associate I earn from qualifying purchases.