Samsung Launching Tizen Smartphone Later This Year, HTC Possibly Joining the Party
A new report suggests that Samsung may be ready to branch out to a new operating system and ecosystem to launch a smartphone based on the Tizen OS in the second half of this year. Tizen, originally born from Intel's and Nokia's abandoned MeeGo platform, which was merged from Intel's Moblin OS and Nokia's Maemo OS, was rebranded late last year under renewed support from Intel and Samsung.
News of a Samsung Tizen device is unsurprising given that Samsung had announced it would fold its proprietary Bada OS into Tizen later this year.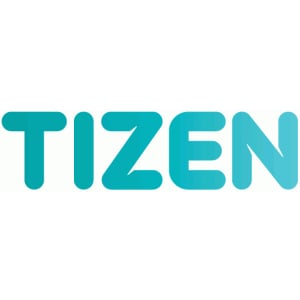 In addition to Intel and Samsung, U.S. wireless carrier Sprint has also extended support for Tizen so a Tizen-powered Samsung handset could potentially find its way to Sprint's emerging 4G LTE network in the future.
Most recently, a demo of a Tizen-powered device made by Samsung, which appears similar in hardware to the company's Android-powered Samsung Galaxy S II smartphone, was shown. Third-party apps developer are also creating a compatibility layer to allow Tizen to also run Android applications, much in the same way that Research in Motion is doing with its QNX-based OS, though the difference here is that the layer won't be native to Tizen and different handset manufacturers would have to license that software should they want to give their consumers the ability to run Android apps.
In addition to Samsung, which is the biggest smartphone-manufacturer to back Tizen, other Android manufacturers and licensees are also on-board, including Acer, Asus, and HTC–the former two more noted for their Android tablets while the latter is more regarded in the Android smartphone space.
In a report by DigiTimes, Asus and HTC are ready to launch netbooks based on the Tizen OS by the end of the third quarter. These devices will be primarily targeted at emerging markets and will likely run on Intel's Atom-based Medfield processor. HTC is already evaluating Tizen products as well.
So far, none of the Tizen partners have commented on the report and the information should be taken as speculation as DigiTimes has a mixed track record for rumors.

As an Amazon Associate I earn from qualifying purchases.