Samsung, Lenovo, Toshiba Favored As Early Windows on ARM Tablet Vendors
Microsoft is working on finalizing its list of vendors and manufacturers to produce Windows 8 machines running on ARM's chip architecture, a first for the desktop PC OS as it has historically relied on Intel's and AMD's x86 core. The software giant is selecting three ARM chip-makers, which can then each choose two OEM hardware manufacturer to work with–one major manufacturer and one minor manufacturer.
In the past, details of a limited circle of Windows partners, at least at the initial phase, had been swirling. The reasoning behind Microsoft's decision to work with a smaller group of partners in the beginning is to provide for a seamless transition and ensure that the end-user experience isn't sacrificed in the final product. The move mirrors Microsoft's change in position in mobile when the company began migrating from Windows Mobile to Windows Phone 7 as the company had laid down hardware recommendations to manufacturing partners to ensure a consistent user experience across the platform.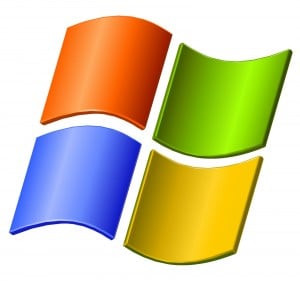 Reportedly, NVIDIA, Qualcomm, and Texas Instruments were the chosen ARM chip partners. These three partners could then each select two hardware manufacturer to work with.
As Qualcomm has been forming a tighter relationship with Samsung in the mobile space–on Samsung smartphones where Samsung's own ARM processors are not used, the South Korean giant has opted to employ Qualcomm's Snapdragon CPU–it has chosen Samsung as its major partner. Sony was selected as a minor partner.
Texas Instruments has eyed Toshiba as the major partner and Samsung again as a minor partner. Samsung's double-selection here may give it an advantage as it is able to work with broad chipsets and give it a leg up as it tries to compete in the PC space.
NVIDIA, known for its Tegra line of ARM CPU and the latest Tegra 3 quad-core processor with multi-core GeForce graphics, has opted to work with Lenovo and Acer.
Notably missing from the bunch are Dell, Asus, and HP.
Lenovo's rapid worldwide growth and strength in the Chinese market make it a great target for NVIDIA, which is focusing on mobile processors for growth moving forward. Samsung's expertise and strength in the Android market also make it a strong candidate for Windows 8.
Manufacturing contracts are reportedly to be distributed to Quanta Computer, Compal Electronics, Wistron, and Pegatron Technology.
Via: DigiTimes

As an Amazon Associate I earn from qualifying purchases.