9 New Samsung Lollipop Release Details Surface
A slew of new Samsung Galaxy Android 5.0 Lollipop details have surfaced today and they include release information for the Galaxy Alpha, Galaxy S6, and the Galaxy Note 4. They also include new information about the Samsung Galaxy Android 5.1 Lollipop update.
As we push deeper into the year, Samsung Galaxy smartphone and tablet users continue to get bombarded with new Android 5.0 Lollipop release details. Samsung is currently rolling out a number of Android 5.0 Lollipop updates including upgrades for top devices like the Galaxy Note 4, Galaxy S5, Galaxy S4, Galaxy Note 3, and Galaxy Note Edge. The company has also begun to roll out Android 5.0 Lollipop updates for lesser known devices like the Galaxy A3 and Galaxy Alpha.
The Samsung Lollipop update release continues to grow and today, we've spotted a number of brand new details for flagship devices and details for non-flagship Galaxy devices.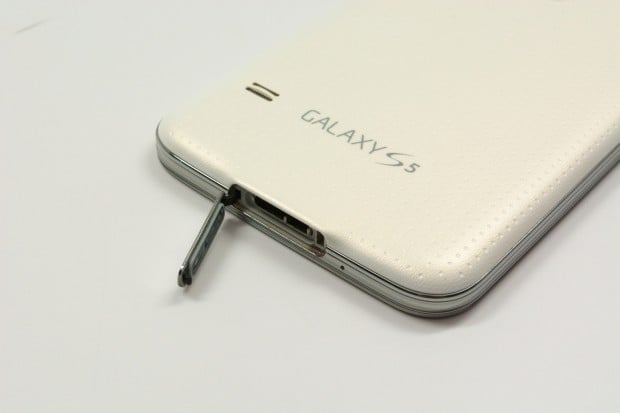 First and foremost, we've spotted references to Samsung's unannounced but heavily rumored Galaxy Android 5.1 update on the company's website. The listing appears on a release note for the Camera on Samsung's developer portal. The notes include two references to Android 5.1, an update that should be coming to the Galaxy S6 and Galaxy S6 Edge in the future. While these references don't outline a specific release date, they all but confirm Android 5.1's arrival for Galaxy devices.
Samsung is currently rolling out the Samsung Galaxy S5 Lollipop update to the LTE model in India. India is a huge market and this is a huge update for the Galaxy S5. The update has been rolling out for a few days now and those located in the region should manually check for the update. Samsung's updates tend to roll out over the course of a few days but now that we're several days removed from the release, it should be available for most users.
The company's finally posted updated Galaxy Alpha user manuals that reflect the device's move to Android 5.0 Lollipop. We've seen a few Galaxy Alpha Android 5.0 Lollipop updates push out (AT&T recently rolled it out) but we haven't seen the roll out pick up a ton of steam. The arrival of these manuals could be the spark that Galaxy Alpha users have been looking for.
According to Galaxy Club, Samsung's also now rolling out Android 5.0 Lollipop to the Galaxy Note Pro 12.2. The Galaxy Note Pro's Android 5.0 Lollipop update is reportedly available in Italy and it's rolling out to owners of the 4G-enabled model. The update should start spreading to other variants in other regions in the near future.
Australian carrier Vodafone has released four new Galaxy Lollipop details today and none of them are good. The carrier's new software upgrade page features four new Galaxy Lollipop details for the Galaxy S6, Galaxy S6 Edge, Galaxy Note 4, and Galaxy Note Edge. The carrier says that all four updates have failed in testing and that it's now awaiting new software from Samsung. The carrier does not specify when it expects to receive this new software and so it could be weeks before it's able to push out these four upgrades.
Finally Canadian carrier Rogers appears to have stripped its Galaxy S5 Active Lollipop update of its "Coming Soon" status. Now, in its place, is a blank space that doesn't confirm anything. This doesn't mean that the update isn't coming but it could mean that the update is a little further off than the company initially thought. We've seen a number of updates fail in testing so it's possible that the carrier and Samsung were forced to go back to the drawing board. (It's also possible that this is a typo and the device is actually running Android 5.0 rather than Android 4.4 KitKat. We have been unable to confirm.)
Look for Samsung's Android 5.0 Lollipop roll out to continue this furious pace as we push deeper into the year and into the month of May.

As an Amazon Associate I earn from qualifying purchases.