Samsung NC10 Netbook Now Available in the US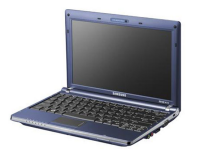 The Samsung NC10 Netbook has captured a lot of attention and garnered quite a few good reviews. Those who've gone hands on are impressed with the form factor, keyboard, and battery life. At $499 it doesn't look like Samsung has jumped on the price war band wagon yet but that makes sense given that the NC10 is just now available to US consumers via Buy.com. You can pick it up in white or blue.

As an Amazon Associate I earn from qualifying purchases.