Samsung Not Interested in Buying RIM
Earlier today, we reported on a rumor that stated that RIM was in discussions with Samsung about a possible buyout of the company. That rumor, according to Samsung, is completely false. Company spokesperson James Chung has told Reuters that not only has the company not been contacted by Research in Motion but that Samsung is not interested in buying it.
He also states that Samsung hasn't even considered buying it.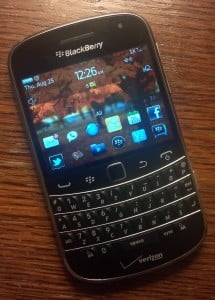 What he did not deny was whether or not Samsung had been engaged with in talks with RIM over licensing the latter's software. That was also part of the earlier rumor and remains a possibility.
If it were indeed to license RIM's software, Samsung would be able to offer a different Android experience from its competitors. BlackBerry Messenger immediatly comes to mind.
As it stands, the biggest difference lies in the custom user interfaces that the company's put over Android.
Samsung uses what it calls TouchWiz while competitors HTC and Motorola use HTC Sense and MotoBlur. HTC also offers Beats audio capabilities.
RIM was said to be in contact with several companies about licensing its software and a potential buyout with Samsung emerging as the leading candidate. The report had also stated that the only reason that a deal wasn't done yet was because RIM's asking price was too high, rumored to be somewhere in the $12-15 billion range.
The denial comes shortly after RIM's stock jumped 10 percent which was propelled by the buyout news.