Samsung Opens Apple Store Clone in Australia
Samsung isn't content to just allegedly copy Apple's smartphones and tablets, it also wants to copy the company's retail stores.
According to All Things D, Samsung just opened a new retail store in Sydney, Australia, and the store looks strikingly familiar. The store layout looks very similar to a typical Apple Store, albeit with a few slight differences. The open floor plan with very few fixtures is the same as the Apple Store, though the fixtures do look different.
Samsung also puts all of its "Samsung Experience" retail employees in blue t-shirts, like Apple. Although, Samsung does use blue in almost everything else, so that's no big surprise.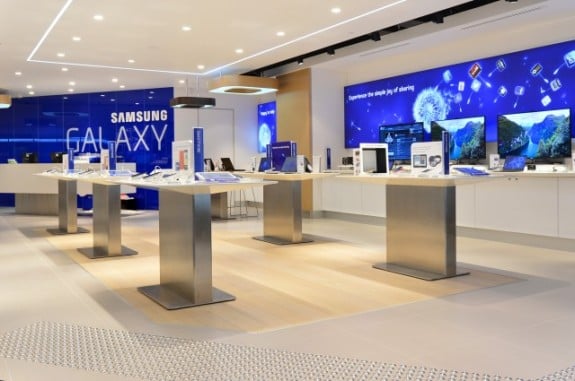 The Samsung Experience store even has its own version of the Genius Bar staffed with "Samsung Smart Tutors." With a name like that, Samsung is just begging people to compare the store to an Apple Store.
Perhaps the most interesting part of the Samsung Experience store is the company also copied a Microsoft retail strategy. Like the few Microsoft Stores in the U.S., the Australian Samsung Experience store is just down the street from an Apple Store. That's the same Apple Store that RIM once used for a fake protest.
Samsung used a similar strategy in Sydney during the launch of the iPhone 4S last year. The company set up a pop-up shop down the street and used it to sell the Galaxy S II at a discounted price.
We don't know if Apple will complain about the Samsung Experience store, or if it can do anything about the new store. We do know, however, that it isn't doing much to make Samsung look like less of a "copyist."

This article may contain affiliate links. Click here for more details.