Samsung Partners with Jays Headphones to Bring Better Audio Experience
In South Korea, Samsung will be partnering with Jays headphones to bring a better audio experience to the company's smartphones. Unlike HTC's deal with Beats Audio, the partnership between Samsung and Jays will not be as fully integrated.
The agreement with Samsung is a great boost for our profile in a key target market. It's also an incredible endorsement of Jays' unrivaled quality and our continued success. Coming from the world's largest manufacturer of smartphones it's a great compliment." comments Rune Torbjörnsen, CEO of Jays.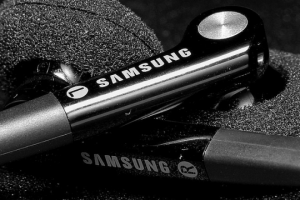 With the partnership, Samsung will be bundling Jays headphones and selling the Jays branded earphones with select smartphones and in the company's retail stores. HTC, on the other hand, with devices like the HTC Rezound, offers a more integrated enhanced audio experience through Beats Audio. Not only does the Rezound come bundled with the earphones, but the smartphone itself comes with specifically tweaked audio profiles to deliver better audio through software as well as hardware.
Samsung's move to compete in the audio space is a nice effort to start with, but at this time still feels like an after thought rather than an integrated experience. It's unclear if the South Korean smartphone-maker intends on expanding the partnership to other  regions, like the U.S.
Via: Android Community

As an Amazon Associate I earn from qualifying purchases.