Samsung Q1 Goes Down Under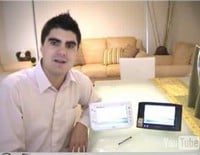 Down Under Tableteer Hugo Ortega is jumping around with excitement like a mobile marsupial over the news that the Samsung Q1 is now being distributed in Australia. That's a good sign for the good folks down under. Now, if we can just get Samsung to expand their retail presence here in this former British colony, along with the other UMPC OEMs, so folks can put their hands on a UMPC. Wait, where have we heard that before?

This article may contain affiliate links. Click here for more details.