Samsung Q1EX-71G Now Available to Order, $749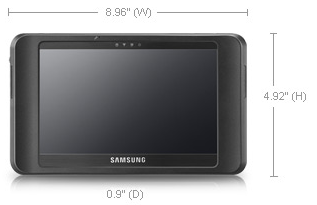 Samsung has gotten official on us, unwrapping the details behind their new UMPC – the Q1EX-71G that we first spotted at CES 2009. The Q1EX-71G goes for $749 at Samsung.com, but it can be had at CDW.com for as low as $729.99.
Specs:
1.2 ghz Via Nano ULV U2500
2GB ram
60 gb harddrive
4 cell battery, up to 4.5 hour battery life
1.43 lbs
resistive touch screen
Windows XP Tablet Edition
Picture gallery after the break:
Thanks for the heads up, Active Ink Software!

This article may contain affiliate links. Click here for more details.