Samsung Ramping Up OLED Display Production In Case Apple Switches From LCD
Samsung has ramped up production capacity for producing OLED displays in the event that Apple may decide to switch from rival LCD-based displays on its next-generation iOS products, which may include the iPhone, iPod Touch, and iPad tablet. It's unclear if Apple would make the transition, but the Cupertino, California company has been rumored to have considered AMOLED displays in the past for its iPhone. As Samsung is the largest OLED provider, switching to OLED would mean that Apple would be more heavily dependent on Samsung to meet supply demands.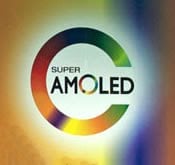 According to a report on the Korea Times, Apple still has some questions about Samsung's production capabilities, but it seems that Samsung is ready if Apple decides to jump the gun:
Thanks to the increased volume, chances have been raised to ship Samsung's OLEDs for Apple's iPads and even iPhones, said unnamed Samsung executives on the condition of anonymity.

`So far, Apple has questions over an output commitment and product volume as Samsung's OLED business isn't on full track. But chances have risen to break the wall,'' said one Samsung executive.

Apple is Samsung's biggest customer, buying $7.8 billion of components such as memory chips and LCDs in 2011. This year, it will buy around $11 billion of Samsung parts despite the deepening legal battle between the two companies.

Apple is using LCDs in most of its i-branded products. It's known that Apple previously denied Samsung's offer to use OLEDs as the American firm believes OLEDs have some "technological problems.''
Apple had repeatedly promoted its decision to utilize LCD technology in the past, in particular with the iPhone 4 when Steve Jobs had debuted the device's Retina Display and with the new iPad when Tim Cooks highlighted the increased color saturation of the tablet's screen. With LCD, Apple has repeatedly highlighted better color accuracy as AMOLED-based screens often yield over-saturation of colors.
It's also unclear if Samsung is ready to produce an AMOLED-based display with a Retina Display resolution. The company has made an HD Super AMOLED panel for its Galaxy Note and Galaxy Nexus devices, and it is rumored that the next-generation Galaxy S III may debut with an HD Super AMOLED Plus panel, which is brighter, more battery efficient, and has a better resolution as it does away with the PenTile sub-pixel arrangement found on the non-plus variety.