Samsung Rumored to Ditch Android on Galaxy Gear 2 Smartwatch
Recent reports have surfaced stating that Samsung will officially "shun Android" by dropping Google's mobile operating system on its upcoming Galaxy Gear smartwatch.
It's no secret Android is the number one mobile OS in the world, and growing by the minute, but it may not be optimal for wearable devices, according to Samsung. New details from USA Today claim Samsung will ditch Android, and instead launch a new Galaxy Gear 2 smartwatch running the company's own Tizen-based OS.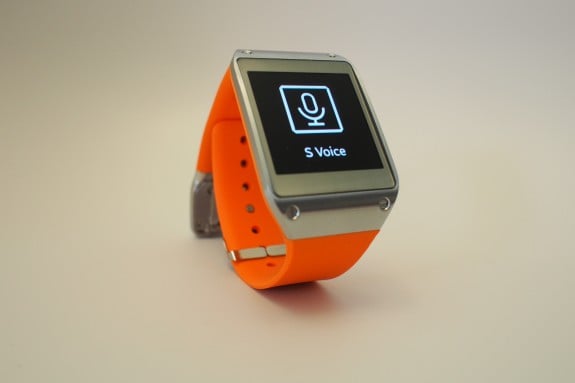 Over the past couple of weeks multiple reports and rumors have started swirling about the successor to the original Galaxy Gear smartwatch, stating Samsung could unveil the second gen wearable smart device alongside the new flagship Galaxy S5 smartphone.
On February 24th Samsung will host its annual Unpacked event, with this one being geared for the Galaxy S5. Taking place in Spain, and in NYC, we'll be there live with all the details. USA Today's sources state that not only will Samsung debut the Gear 2 at the event, but it won't be running Android. A major change from last years model that many developers have worked hard to support.
Read: Samsung Galaxy Gear Review
Sources with "direct knowledge on the matter" has stated Android will no longer be on board the smartwatch, and the Tizen OS Samsung's been working on for the better half of the last few years will make its debut. Running a special HTML5 version of Tizen the Galaxy Gear 2 could be faster and more efficient, not to mention Samsung could tap into developers already creating web apps, to develop and launch apps on the smartwatch.
We're also hearing the new Galaxy Gear will finally debut with the same curved display technology from the Galaxy Round and LG G Flex, and come with a curved screen to be more comfortable, stylish, and of course fit better. The original Galaxy Gear was announced back in September, so it seems rather fast for a successor, but it wasn't the best device and was poorly received from users and critics alike.
Hopefully this time around the new Galaxy Gear 2 will have a few tricks up its sleeve, or on your wrist, but we'll have to wait until February 24th to see just what Samsung has planned.

As an Amazon Associate I earn from qualifying purchases.