Samsung Sells 600,000 Galaxy Tabs, But Questions Linger
Interesting. Samsung is receiving some mixed but usually positive reviews for the Galaxy Tab. There are reports that they've cut back on production, which I dismiss as wrong, if not curious, given the timing. Now we're hearing that the WiFi Galaxy Tab has been delayed by manufacturing issues thanks to an eagle eye from Jeff Jarvis who pointed out this Best Buy notice.
I'm guessing the carriers are having too much fun being short-sighted and messing with consumers as they sell packages in their usual way and don't want to see the WiFi edition hit the shelves yet. But that's just speculation on my part.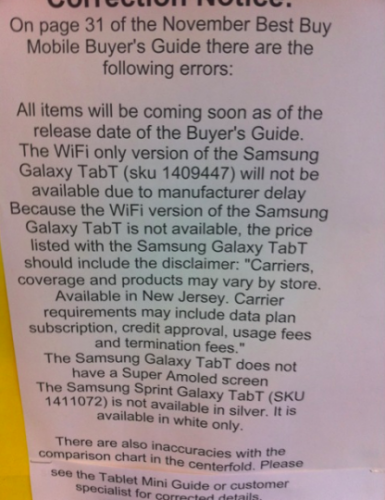 This article may contain affiliate links. Click here for more details.