Samsung SGH-i320 review and giveaway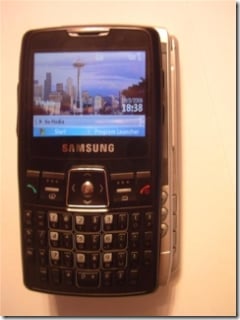 Although we do not focus a lot on mobile phones at GBM (we leave that to the experts at JkOnTheRun and Matt Miller), we love a good review and especially love a great contest.
Matt Miller has written up a thorough review of the Samsung SGH-i320 Windows Mobile Smartphone and that is reason enough for you to head over there. That said, he is also giving away the phone in a special contest!
So head over there, read the review and enter his contest!

As an Amazon Associate I earn from qualifying purchases.