Samsung Smartwatch Rumored to Join Moto 360 With Android Wear
A new report has arrived sharing plenty of details about Samsung's wearable plans, and what we can expect regarding more smartwatches from the company. After months of rumors and speculation the Google Smartwatch and Android Wear was officially announced back in March. A platform in which Google will offer an experience, user interface, and eventually wearable computing devices.
The main focus at first is the smartwatch, but this will be an expanding project by Google to bring computing and Android to more devices and platforms. A prime example could be Google Glass, and other wearable devices we've yet to even think about. However, Google has some competition coming from Apple, and from Samsung.
Read: Android Wear: 5 Things Buyers Need to Know
Android Wear is the platform and software in which most wearable devices running Android will operate, but Samsung has other plans. They first launched the Samsung Galaxy Gear smartwatch running Android, but the company's latest two smartwatch offerings both run Tizen, a Samsung-made operating system it hopes to replace Android with. Today though a new report from Reuters is sharing details regarding Samsung's future with smartphones, Tizen, and even its plans to launch an Android-Wear smartwatch later this year.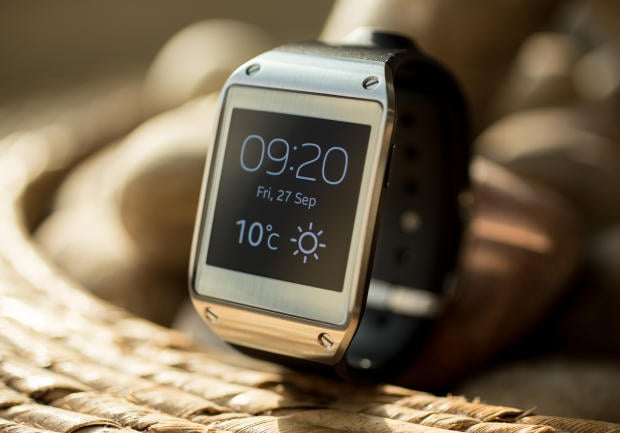 When Google announced Android Wear it was clear the platform has plenty of partners. We'll be seeing an LG G Watch sometime in June, and likely the Moto 360. The latter of which has been receiving all the attention as of late. Motorola wants to offer a smartwatch that is a piece of jewelry first, and a smartwatch second. That is where the Moto 360 and Android Wear come into play.
Along with HTC, LG, Motorola, and even Fossil Watch, one company that was absent from the announcement and launch details was Samsung. For those who've been worried Samsung will be ditching Android and moving all to Tizen, that simply won't be happening. According to one Samsung exec from the Reuters interview, the company is actually only expecting Tizen to be 15% of sales, and will still have Android be its driving force.
At one point Samsung's VP of Strategy Yoon Han-kil even mentions that while the company will continue to launch Tizen products, including more smartwatch options, users can expect an Android-based Samsung Smartwatch to be available later this year. We all expected Samsung to be on board the Android Wear train, but this is the first confirmation.
Read: 10 Moto 360 Smartwatch App Concepts You Need to See
Android Wear powered smartwatches and wearables have tons of promise, and could be extremely exciting for consumers. Just look at the link above sharing more than a few possibilities. With Samsung being the biggest and most successful Android manufacturer on the planet, this is big news.
According to the statements made this week by Yoon Samsung will be focusing heavily on Android for the foreseeable future, but will also be releasing Tizen-based smartphones and watches sometime this year. That said, we can still expect the Galaxy Note 4 in the fall, and this Android-based smartwatch sometime in the second half of the year as well.
Of course these statements all are coming from just one Samsung executive, and things are always subject to change. Especially with how rapidly changing the technology and mobile world is, not to mention many of these products being mentioned are still months and months away, set to be revealed later this year.
Competition
The race to offer an excellent smartwatch is already full-steam ahead, but no one has nailed it quite yet. There's a few options from Sony, Pebble is increasingly popular, and Samsung has multiple already available, but come this summer the competition is going to get tough.
Lately we've been hearing the LG G Watch will make its debut around the end of June, presumably at Google's annual developer event in California. We've been told both the LG G Watch and the impressive Moto 360 will be on sale "this summer" with most expectations aiming for before the end of July. Then we can't forget the rumors of an iWatch from Apple.
HTC has a device in the works, and Google has plenty of partners on board for Android Wear. This means Samsung will need to also offer something to stay relevant, and that's what we're hearing they'll do. The comments made by Yoon don't specifically say Android Wear, but claim the company will have an Android-based smartwatch later this year. Interestingly enough they're trying to make Tizen watches compatible with all Android devices, meaning both platforms could be competing against each other, even with products that are both released by Samsung.
In the meantime Samsung isn't only focusing on the smartwatch, and the company has plenty of interest in fitness devices like the Samsung Gear Fit. For now Samsung's plans remain unclear to the public regarding Android and Tizen, but if the comments made today to Reuters are accurate, both will exist for the foreseeable future.