Samsung Spending $1 Billion to Sell the iPhone 7
Samsung is spending more to sell the iPhone 7 than Apple is thanks to the Galaxy Note 7 recall.  The cost? About $1 billion.
Of course Samsung isn't directly spending one billion dollars to advertise the iPhone 7. Instead, it's busy sending out notices to its customers to get them to power down their Note 7s, working with its partners to get devices returned, and answering questions about why dozens of Note 7 units exploded.  This is all happening at the exact same time Apple is shipping out its fresh new iPhone 7 and iPhone 7 Plus to customers.

Typing "Note 7" into Google's search form automatically suggests users learn more about the Note 7 recall and Note 7 replacements before showing the suggestion for Note 7 reviews.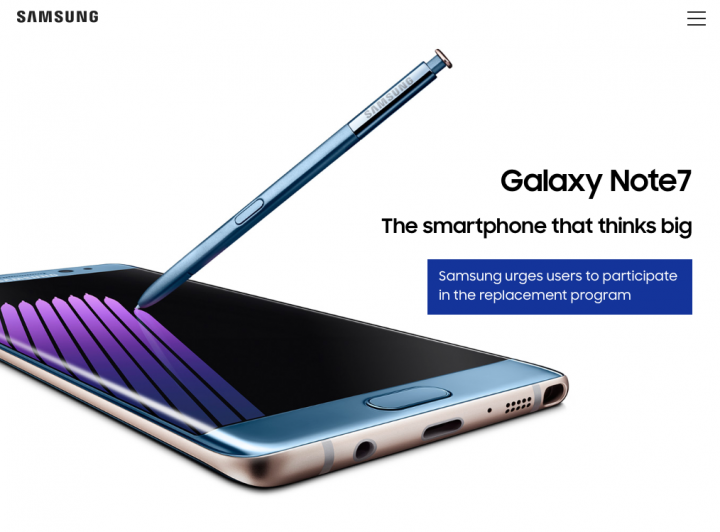 Rather than telling visitors to Samsung.com why they should buy the Galaxy Note 7, there's a big notice encouraging customers to participate in the replacement program.
Samsung isn't the only company working to make sure people stop using the Note 7. Big wireless companies like Best Buy, AT&T, Verizon and T-Mobile are all encouraging Note 7 customers to return the devices by the end of the month.
How much would Apple pay for a marketing campaign where every airline in the country would force Samsung customers to power off their phones and watch their fellow passengers tap away at their iPhones for the duration of their flights? Of course Apple couldn't directly pay for something like that, but that's exactly what's happening right now.
Flight announcement for American airlines asjed everyone not to use Samsung Note 7 in view of the problems . Wow!

— Renuka Kirpalani (@Renuks) September 11, 2016
Those announcements are going beyond the runway and spreading all over social media. American Airlines is one such airline that's specifically calling out the Note 7.
Twice this morning our @Delta flight crew has instructed passengers w/ @SamsungMobile Note 7 not to use or charge device on flight. #BadPR

— Cory Harpin (@coryharpin) September 15, 2016
Delta Airlines is another airline that's telling all of its passengers to note use the Note 7 onboard.
On my Southwest flight yesterday, flight attendant told anyone with a Galaxy Note 7, "the one in the news", to keep them off during flight.

— Jose Gutierrez (@fbjag) September 15, 2016
Southwest airlines is in on the act too.
"Liebe Passagiere, die Benutzung von Handys der Marke Samsung Galaxy Note 7 an Bord ist verboten." #lufthansa #cairo-frankfurt

— Benno Schwinghammer (@einfachmalso) September 14, 2016
And it's not just in the United States either. Lufthansa and many other airlines are making similar announcements.
Samsung's recalling approximately 2.5 million potentially hazardous Note 7 devices. The phones retail for $849 each and the total cost of the recall will exceed $1 billion according to analysts. That doesn't take into account the damage to Samsung's brand.
Samsung doesn't have replacement Note 7 units ready to ship quite yet, which means those returning Note 7s will have to choose between another Android device and the iPhone 7. Some people are swearing off the Note 7 after this fiasco, including some that went through the hassle of switching  from iPhone to Android.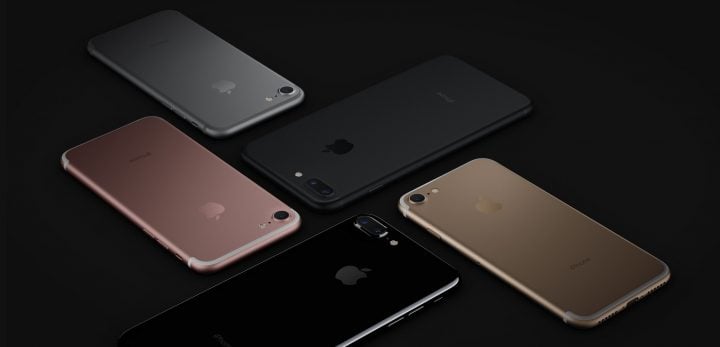 Apple couldn't buy this kind of publicity even if it blew its entire advertising budget all at once. Apple's annual ad budget is approximately $1.8 billion. But even that wouldn't be enough to produce so much anti-Samsung sentiment. Starting tomorrow, the iPhone 7 will be on display at all the retail stores that are accepting Note 7 returns.
Even though Samsung is busy building non-exploding Note 7 replacements, the Samsung and Note brands may forever be tarnished. There are simply too many good phones out there that won't burn their owners.

As an Amazon Associate I earn from qualifying purchases.