Samsung Stratosphere Release Date and Full Specs Revealed
For those of you uninterested in the latest and greatest Android device on Verizon, the upcoming Samsung Stratosphere might just be the phone you've been waiting for. And for those waiting for all of the details about the Stratosphere to leak, today is your lucky day as the device's full spec list as well as its release date on Big Red have come up to the surface for our eyes to gaze at.
According to intel via Droid-Life, the Stratosphere will be hitting Verizon on October 13th, a day before the iPhone 4S launch, which means that those hoping to get 4G LTE for cheap will likely have another option beyond the Pantech Breakout.
Besides 4G LTE, the Stratosphere will be coming with a 1GHz single-core processor, a 4-inch Super AMOLED display, 5MP rear camera, and a 1.5MP front-facing camera. In addition, the Stratosphere will be the first 4G LTE device with a physical QWERTY keyboard.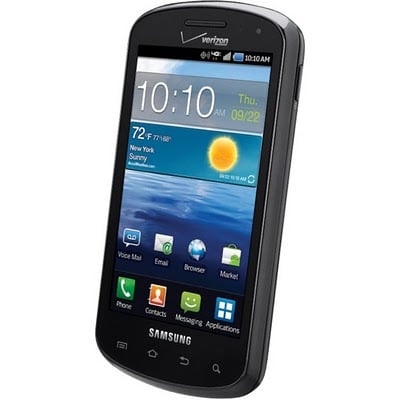 So, if you're into physical keyboards and you want 4G LTE, this might be up your alley.
Pricing is currently unknown but we can't imagine it being much more expensive than the Pantech Breakout which is a mere $99 through Verizon.

As an Amazon Associate I earn from qualifying purchases.