Samsung to Commercialize Flexible AMOLED Displays This Year, Wearable Gadgets to Come?
Samsung Mobile Display confirmed that it will begin commercializing its flexible AMOLED displays this year. The company says that mass production will begin later this year, in the Q2 or Q3 time frame, and a second production line will begin in Q2 2013. The possibilities for flexible displays are endless, but on a more practical level, it means that screens would be less prone to cracking or breaking if they have some flexibility and recoil to them. Moreover, flexible displays can lead to even more portable products. For instance, manufacturers can still aim for a product, line a tablet, with a large footprint to accommodate a large screen size; however, the tablet can be rolled away into a smaller footprint for easy portability.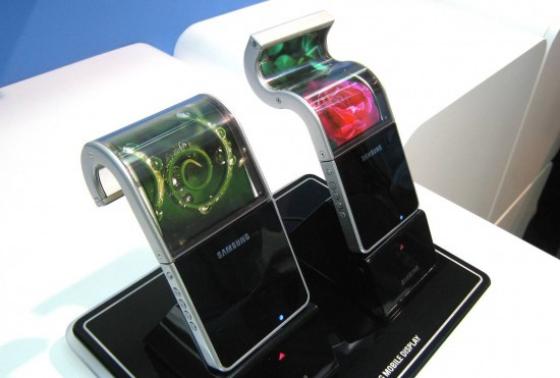 Aside from the benefits to products with today's form factors, flexible displays can enable a whole new breed of products in the future, including wearable gadgets where users can wear a strap on their wrist that's entirely made up of display.
For elegant devices with a curved glass surface, like the Nokia Lumia 800 or the Dell Venue Pro, where the glass is curved outwards, having a flexible display can mean that manufacturers like Nokia and Dell can create display panels that curve to the glass to create a bonded glass AMOLED screen. This would lead to a clearer, sharper screen, and one that would be more readable in sunlight with less glare.
Though this may not be the flexible display that Samsung is looking to commercialize, Samsung has been playing somewhat with the idea behind curved display. Both the Nexus S and the Galaxy Nexus employ a curved glass screen.
Via: Android Community

As an Amazon Associate I earn from qualifying purchases.