Samsung to Launch Luxury Version of Galaxy Tab for $1000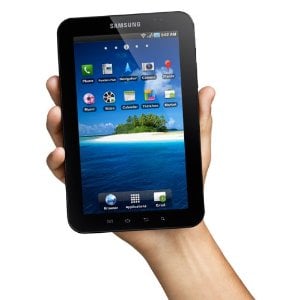 It is no secret that Samsung's Galaxy Tab has been a huge success here at the end of 2010. Some would call it a surprising success especially given the price tag. But no matter, it looks like the Galaxy Tab is continuing to sell. So much so that Samsung is going to start offering a "luxury" model that will cost you around $1000.
If you've got money to burn you probably earned it by not falling for a deal like this but the "luxury" version will come with an exclusive leather case and a bluetooth headset. Like I said I'm not sure that qualifies as "luxury" or not unless that case is made from some exotic animal or the bluetooth headset has some jewels in it somewhere. But then again, what do I know.
This supposedly goes on sale tomorrow and will be available until the end of January.
Via TG Daily

As an Amazon Associate I earn from qualifying purchases.