Samsung to Launch Tizen Phone in 2013
While it's been anticipated that Samsung would launch a smartphone based on the Tizen operating system that it has backed along with partner Intel later this year, that device may not launch until 2013. The company will be replacing its Bada OS with the new Linux-based Tizen OS and according to Sam Mobile, Samsung hopes to discontinue Bada.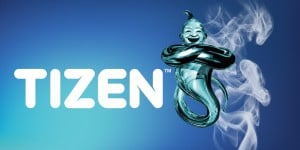 Tizen was created out of the MeeGo project when Nokia abandoned its partnership with Intel. MeeGo intself was created out of a partnership between Nokia and Intel when Nokia decided to roll its Maemo OS into Intel's Moblin OS to better compete against Google's Android ecosystem. Nokia had at one point hoped that MeeGo would give it market share and Intel hoped that the Intel x86 Atom architecture would gain traction as a result. However, Nokia had eventually decided to focus on Windows Phone and Intel found a new partner in Samsung.
It's unclear what the future for Tizen would be. For the platform to succeed in a marketplace that already as iOS, Android, Windows Phone, and BlackBerry, Tizen would need to attract developers. However, according to Sam Mobile, developers are seemingly unhappy with the state of Tizen right now due to "missing tools and software upgrades."
More recently, U.S. carrier Sprint had indicated that Tizen is on its roadmap in the future, but did not give specifics.
Additionally, with Android now penetrating the low-end market with more affordably priced smartphones, the need for Tizen may be diminished.

As an Amazon Associate I earn from qualifying purchases.