Samsung Tries to Keep A Lid on Defective Galaxy S4 Video
The batteries in most consumer electronics are fickle. When they work, they work well, preventing users from having to trek to the closest store whenever their device is out of power. Unfortunately, rechargeable batteries are also dangerous if they're malfunctioning. That danger is what makes Samsung's decision to allegedly, ask a user who profiled his friend's defective Galaxy S4 on YouTube, so troubling. In exchange for replacing the defective device, Samsung is requiring the pair to sign a contract prohibiting him from posting more videos about the problem, effectively sweeping it under the rug.
The entire ordeal began in early December, when YouTube user GhostlyRich was staying over at a friend's house. After living a Samsung Galaxy S4 on the charger for an unspecified amount of time, the Galaxy S4 allegedly, malfunctioned . Though the battery didn't explode, the scorch marks on the device's micro-USB charging port alluded to a defective electrical issue inside the device itself.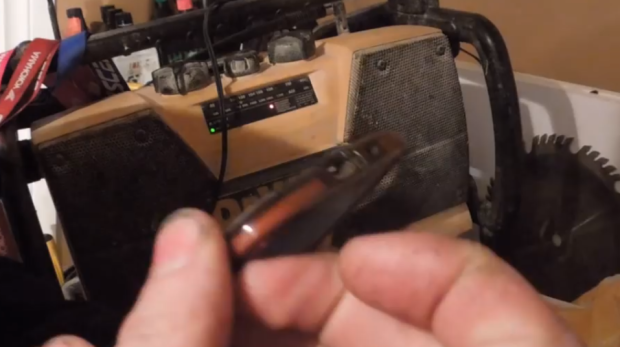 To be fair, a certain amount of hardware failures happen to every smartphone, every day, it's something that isn't widely talked about since most consumer electronics come with a one-year manufacturer's warranty that gets the user a new device pretty quickly. However, that's not what happened here. After trying to send in the Samsung Galaxy S4 for a replacement, GhostlyRich and his friend found themselves on the receiving in of a legal contract from Samsung. GhostlyRich reads the note in its entirety in the video below.
That Samsung is sending a contract to a user who simply wants a replacement for a malfunctioning device that's still under warranty at all is cause for concern, however, it's the first few lines that will catch the eye of long-time Samsung users and consumer advocates. According to the contract, "As a condition of exchanging the phone with a similar model, [User] agrees to remove his YouTube video… or any other link or statement relating to these matters and refrain from making other videos or statements about or relating to the matters set out herein."
Effectively, Samsung is holding the replacement device ransom until GhostlyRich removes his YouTube video profiling his ordeal. Of course, being an enterprising YouTuber GhostlyRich decided to post the text of the unsigned contract to YouTube to put a spotlight on the issue and secure a replacement device for his friend.
Talking with Neowin, GhostlyRich says that he and his friend were told to contact Samsung support directly. The support line required them to email pictures of the device. The two friends then included a link to the YouTube video as further documentation that they weren't making up the battery issues to get a new device for free.
For its part, Samsung has yet to officially comment on the ordeal or replace the Galaxy S4 in question.