Samsung's First Android Slider for Verizon Caught in The Wild? (Photos)
It appears that Verizon and Samsung are prepping an Android device with a QWERTY keyboard for release at some point in the future because photos of said device have appeared in the wild.
What you see here is Samsung's SCH-i405 QWERTY slider which is extremely similar to Sprint's Samsung Epic 4G. It just received its Bluetooth and WiFi certificates which means that it should be a couple of months before we see it. It has yet to pass through the FCC.

Specifications for the device are unknown but judging from its model number, it could very well be a mid-level device with a WVGA display and a single-core processor. That's just speculation at this point but it's probably not too far off.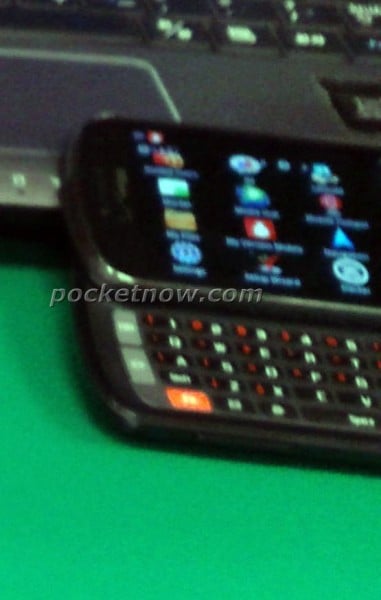 If Verizon and Samsung really wanted to make a splash, they would have made this a souped up Epic 4G (dual-core, high-res screen) with 4G LTE capabilities. Instead, we it looks like it's going to be something out of last year's catalog.
Via: PocketNow

As an Amazon Associate I earn from qualifying purchases.