Samsung's UltraMobile PC/Origami Plans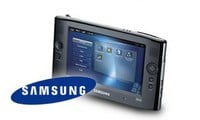 Undaunted by the less than stellar response to the Ultra-Mobile PC/Origami, Samsung seems to be forging ahead with plans to enter new markets and a perhaps a new generation of the Q1. According to this article in eWeek Channel Insider, Samsung claims the Q1 has exceeded its expectations. They are also looking to the corporate markets, which is certainly beyond the initial consumer apporach of the UMPC. This quote caught my eye:
"What we've seen is that once people are actually holding a UMPC, they start to see the possibilities. Seeing pictures or reading about it doesn't do it justice," said David Nichols, director of product marketing for Samsung Electronics' Information Technology Division, based in Irvine, Calif.
Now where have we heard that bit about people actually needing to get their hands on a device before?