SanDisk Ultra Review: USB OTG USB Drive for Android
The SanDisk Ultra is the perfect Galaxy S6 accessory and a must have for any Android owner who needs more storage than their phone offers.
Samsung does not offer a MicroSD card on the Galaxy S6 or Galaxy S6 Edge, but that's not a problem with an easy to carry and easy to use USB drive from SanDisk. Unlike most USB drives, this one can connect to the charging port on your phone.
The small USB OTG USB drive connects to a computer USB port or to the Micro USB charger on Android phones to allow seamless file transfers and make it easy to carry photos, videos and documents with you.
SanDisk sells the Ultra USB OTG drive in 16GB, 32GB and 64GB sizes from $12 to $28 on Amazon. This is much cheaper than spending $100 to buy the next level of storage on the Samsung Galaxy S6.
Read: Samsung Galaxy S6 Tips & Tricks
This affordable Galaxy S6 accessory simplifies my life by allowing me to carry photos, videos and other files I don't always need on the Galaxy S6 with me when I travel. I don't keep music on this drive because it is not something I leave connected when the phone is in my pocket. With photos or videos it is an easy way for me to carry much more than I could store on my Galaxy S6. When I watch a video I can set the Galaxy S6 on a stand and leave the SanDisk Ultra plugged in so I can watch.
SanDisk makes the small device easy to carry and use with a computer or a smartphone thanks to a sliding connector that protects both connections when it's in a pocket or a bag. When I need to connect to a computer I slide a full size USB connection out and when I need to use the SanDisk Ultra with my phone I slide a Micro USB connection out.
Another way that I love to use this accessory is to quickly transfer photos and documents from my Galaxy S6 to a computer and vice-versa. The SanDisk Ultra connection is faster than uploading large files to cloud storage and then downloading them on a computer. Moving files from your computer to the SanDisk Ultra is no harder than using any other USB drive.
I manage the files mostly with the built-in file manager on the Galaxy S6, but there is also a free SanDisk Memory Zone app that makes managing files easy and offers tools to help optimize your phone storage as well. This free app can also back up contacts, photos, music, videos and documents to the SanDisk Ultra and then restore them easily.
The SanDisk Ultra Dual USB drive is an essential accessory for any Android phone without a Micro SD card slot. It's easy to carry, simple to use and there's no need to worry about charging it up like some wireless options.
Users who need more storage on the Galaxy S6, Galaxy S6 Edge or any other Android phone that does not offer a Micro SD card slot should consider buying the SanDisk Ultra Dual USB drive to simplify their mobile work and play.
9 Exciting Galaxy S6 Cases
OtterBox Galaxy S6 Cases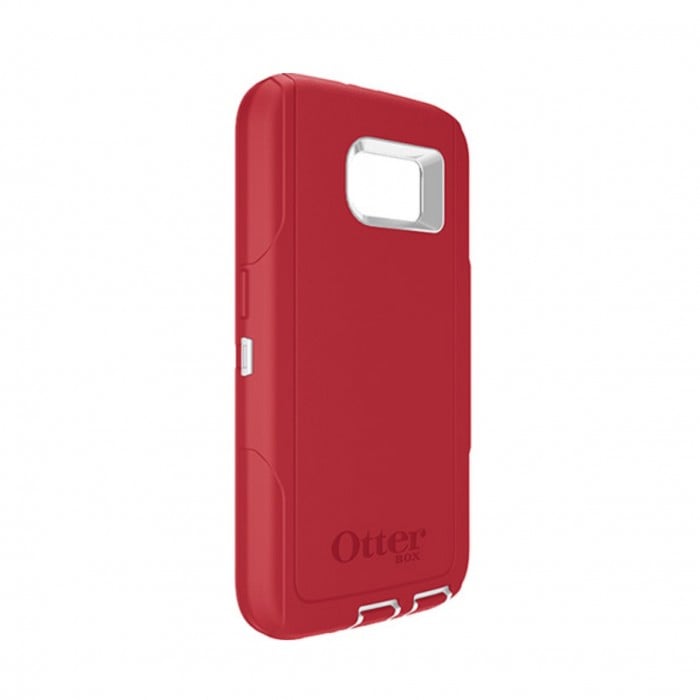 Users that need a lot of protection should check out the Galaxy S6 OtterBox cases including the Defender and Commuter series that offer a lot of protection for the device.
OtterBox Defender Galaxy S6 cases come in seven colors for the shell and seven for the cover, allowing users to combine to get the color scheme they want. The case is $49.95 and there are higher-priced options with RealTree camo and with sports teams on the back. This case includes a screen protector and port covers to keep dust out of the ports. OtterBox Defender Review.
The OtterBox Galaxy S6 Commuter case is slimmer with less protection, but a more pocketable size that appeals to many users. The dual-layer protection can absorb drops and it includes a stick on-screen protector. This case is $34.95 with the same variety of color options. OtterBox Commuter Review.

This article may contain affiliate links. Click here for more details.