SAP's Geo-location Marketing Brings Value to Mobile Users
Many consumers may not have heard of SAP, but the company's infrastructure is responsible for powering approximately 70 percent of the world's transactions. So how does a business-to-business, or B2B, company transform itself to reach consumers and build a better brand reputation outside of the enterprise market? SAP researchers focused on mobile apps, precision marketing, and design thinking in its latest approach to expand beyond its enterprise business, and the company teamed up with Montreal's metropolitan transit system, STM, to deliver an innovative approach to encourage the use of public transportation through gamification and a new rewards system.
Rewards for using a service is nothing new–the airline industry has been using it for years since Pan American World Airways, or PanAm, had introduced the system to encourage frequent flyers some thirty years ago. But PanAm and the rest of the airline industry is a private business, which could afford to give out incentives and perks, which counts as a liability or debt in the financial books of the airlines. These 'debts' get accumulated, and eventually the airlines must repay the debt to passengers, who would cash out at a later date by redeeming miles for free tickets.
The problem here is that STM is a public agency and a debt system created by a frequent mile service would not work with taxpayers. So how does STM reward loyal riders of its buses and metro lines?
The organization turned to SAP with a focus on precision marketing. Through the STM Merci app, available as a free download in the Apple iTunes App Store in Canada, riders begin the experience by filling in as much or as little of their personal information as they'd like. There are various categories of interest, such as for shopping, other modes of transportation, and local events. If there is an available discount–many of these discounts are exclusive to STM riders in Montreal–users of the STM Merci app could redeem these offers.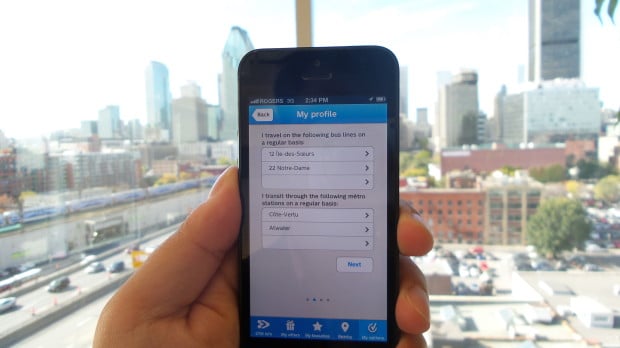 The offers are highly personalized based on a users geolocation within the city as well as the rider's interests. In this sense, SAP and STM are offering riders relevant discounts that are of interest to them, and merchants benefit from being able to more directly targeting their marketing to consumers with specific interests for their products.
STM's marketing heads told GottaBeMobile that the more users ride, the better the offers will get. Through various levels, or tiers, users would receive increasingly better offer for being a loyal rider. This will help to increase the use of STM's service through a city at a time, like many other cities in North America, when suburbanization is growing where residents move out of the city and buy cars.
The program has been in a pilot program for about six months now, and STM and its partner merchants say that the response so far has been positive.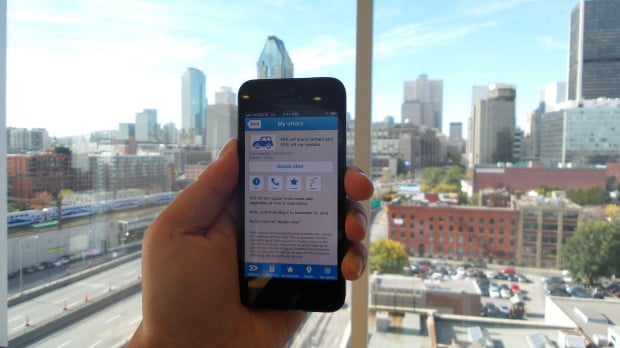 According to STM, for offers, the average click-through rate is about 4 percent, which is roughly 2-4 times the average 1-2 percent click-through rate for general ads. This is due to the fact that the ads presented through the STM Merci app is relevant and targeted to the preferences of STM riders.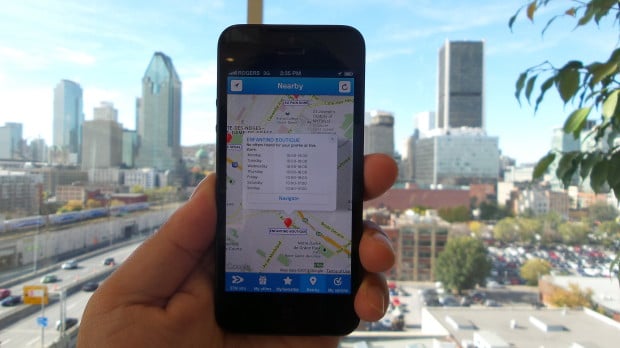 The STM Merci app in partnership with SAP is showing the potential that smartphones have in delivering advertising that's welcomed and relevant to consumers. Because these ads provide value, they are considered a value-added service, rather than spam, by STM riders and commuters. This definitely represents an early approach to location-based marketing for consumers in a way that's not overwhelming.