Save $100 or More on the HTC One By Trading Up
In an effort to convince users to switch to the HTC One, HTC is offering a $100 bonus to shoppers who trade in an old phone for the new HTC One.
HTC offers $100 or the trade-in value of a user's smartphone, whichever is greater to anyone who registers for the HTC One before the end of February. After users register for the HTC One, they'll have to buy the new phone and send proof of the purchase to HTC. Then HTC will send a prepaid Visa card for the amount of the trade-in.
It is free to sign up for the program, and there is no obligation to actually buy the HTC One after signing up.
Read: HTC One Hands On (Video)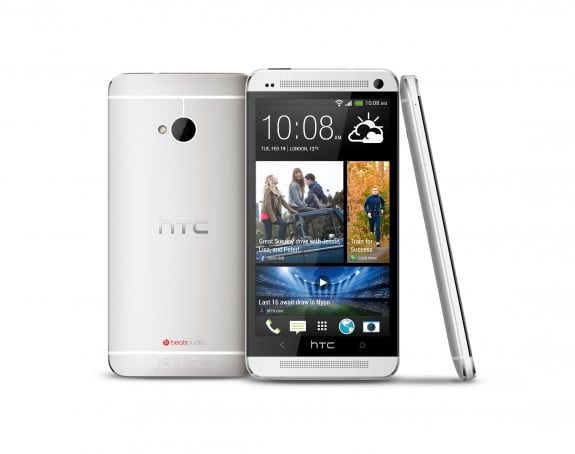 Many users with older Android phones will likely get the $100 Visa card from HTC as Android phones decrease in value faster than iPhones. Users with more recent Android phones or an iPhone should consider looking into other services such as Gazelle or NextWorth as well, to see how much their phone is worth as a trade-in.
Because the deal carries no obligation to buy the HTC One, users who want to wait for the Samsung Galaxy S4 to decide should still sign up for the deal. Samsung will likely launch the Galaxy S4 at an event on March 14 in New York City. The HTC One will come to carriers sometime in late March.
Read: HTC One vs. Samsung Galaxy S4 (Rumored)
The timing is bad for HTC as Samsung will probably announce its new phone before the One reaches stores. It is good for users, however because it will give them a better opportunity to decide between the two phones.
The HTC One will come to AT&T, T-Mobile and Sprint next month. The phone features a 4.7-inch 1080p display and an UltraPixel camera which should take better low light images. The HTC One also has unique software features such as BlinkFeed for quickly catching up on news and HTC Zoe for taking short bursts of video.

This article may contain affiliate links. Click here for more details.