Save Money By NOT Buying Cheap Products
Yesterday LifeHacker posted a list of 10 things people do to save money that ends up costing them more. Number 5 on the list will be familiar to regular readers of this blog: don't buy cheap products to save money. The advice bears repeating.
This is true for almost any type of product, but I find it especially so when it comes to consumer electronics. The more complex and complicated a piece of tech, the less you want to go looking for a cheapie version of it.
Tablets are a perfect example. Over the holidays we warned you against the tablets you might come across at CVS or Walgreens or other places where low-cost electronics reside. While $99 looks like a great price compared to $399 or $499, you're not getting a bargain. A $99 tablet isn't going to be made well, it won't work at all as you'd expect, and it will probably break within a month or two. Then you're out $99.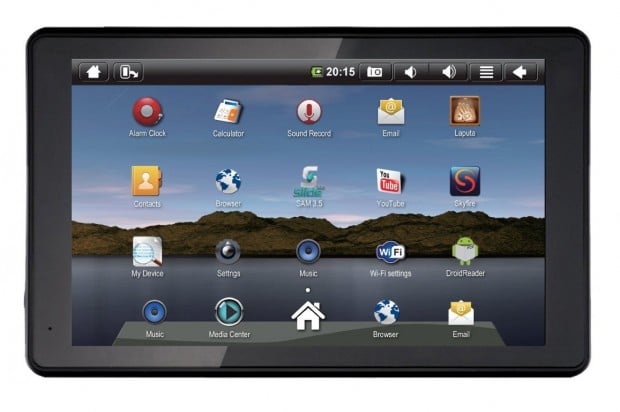 Same with many of the sub-$300 notebooks you find in Black Friday sales. The reason they're so inexpensive is that they're the laptops the stores couldn't get rid of at the normal price. We're talking older models with old parts inside that run slow and may not even make it to the next holiday season.
Smartphones are another product where consumers try to cut corners. Here's it's even more of an issue because you're stuck with that phone for months, maybe years depending on your contract terms. Get the best phone at the price you can afford, not the least expensive phone simply because it's less.
Don't take this to mean that more expensive always equals a better product. This is demonstrably not the case. Sometimes products that cost less than everyone else — Kindle Fire and Nook tablet are great examples — can be quality. You have to do your research to know which devices are good and which aren't worth your money at any price. Here at GBM we like to think we can help you with that.
If budget is your concern, don't buy at retail price. There are always deals, sales, and discounts. Sites like Decide.com can help you figure out when the products you want are likely to be at their lowest price.
Bottom line: if you want to buy a tablet, laptop, eReader, or any other complex computing device, stay out of the Walgreens. Please.

This article may contain affiliate links. Click here for more details.