Scalebound Release: What We Know So Far
Even when you're in a good spot, it's never a bad idea to prepare for the future. That's advice every person – and every video game company – should take to heart. Microsoft is clearly doing so. The company spent 2016 focusing on a long list of exclusives, including Forza Horizon 3, Gears of War 4 and Quantum Break. Now it's readying a new slate of exclusive games for 2017, and one of the game's is preparing is the Scalebound release.
Scalebound is another move in Microsoft's three-year step away from direct sequels. It still makes follow-ups like Halo and Gears, but the company has focused a great deal on fostering all-new franchises. Scalebound is an action adventure game that Microsoft first showed off at the Electronic Entertainment Expo in 2014. Besides great graphics, the game is promising in-depth role-playing features and action-oriented game play. The game's story and combat center around a human that finds himself in a new world and a dragon that acts as his partner.
Here's what we know about the Scalebound release thus far.
The Scalebound Release Window
Though published by Microsoft Studios, Scalebound is coming from a partnership between the publishing arm of the company and another studio, famed developer PlatinumGames. We don't know about the game's finer release details. Microsoft hasn't publically discussed a Scalebound release date.
That being said, it has discussed a Scalebound release window. The team at PlatinumGames working on the title confirmed that it'd arrive on store shelves and the Xbox Store sometime during 2017, in January 2016. The studio confirmed this release window again in blog post on the PlatinumGames website containing a trailer that Microsoft showed off during its E3 2016 Media Briefing.
Read: Scalebound Release Date for Xbox One Hit with Huge Delay
As far as we know, Scalebound is still on track for 2017. More details about when the game will hit store shelves could come as early as January. It's worth noting that the original plan was for the Scalebound release to happen in late 2016, but development hit delays.
What Scalebound is About & Who's Making It
Arguably one of the biggest departures for Microsoft this console generation, Scalebound isn't what you normally see from the company. There's no space aliens or first-person shooting mechanics. You won't be expected to save an entire kingdom either.
https://youtu.be/D-ZVMU_KA-M
Scalebound does take place in an all-new world called Draconis. Gamers play as Drew, a human that seemingly loves music and can be customized with new armor, attacks and weapons. Draconis is inhabited by huge and dangerous monsters, some of which would kill Drew if not for his Dragon partner Thuban. The two protagonists' strange link is somehow related to a dragon arm that Drew has. Drew himself can transform into something resembling a dragon too, it's described more like a powered-up battle mode.
Using a linking system, Thuban can be controlled directly by Drew. When not linked to Drew, Thuban is controlled by the game itself when Drew isn't linked directly to him, giving players an active partner for their adventures. A leveling system unlocks new attacks and abilities for both Drew and Thuban.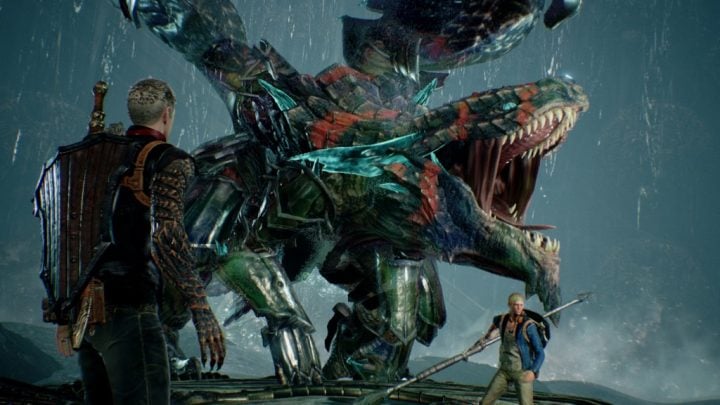 We know that Scalebound will have multiplayer, but neither Microsoft nor Platinum Games have fully revealed the entire multiplayer experience. We do know that the game has a four-person multiplayer mode.
What Platforms Will Get Scalebound?
While things have been light concerning Scalebound release details, we do know a little about how gamers will be able to experience the title.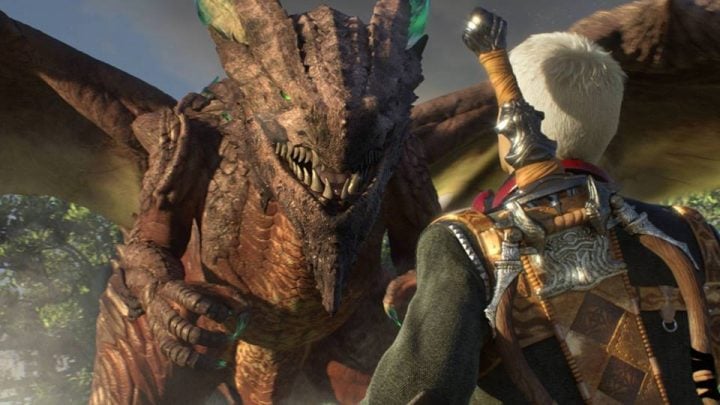 Being a Microsoft Studios published game, Scalebound is absolutely coming to the Xbox One. Because they use the same technology and games, the title will also work on the Xbox One S. Microsoft hasn't said if the game will have High-Dynamic Range contrast for the Xbox One S. We also don't know if the game will have any visual upgrades for Microsoft's Project Scorpio console. That console will also use the same games as the Xbox One, but support 4K gaming, Microsoft says.
Scalebound and Xbox Play Anywhere
As for the PC release of the game, we have confirmation on that too. Microsoft Xbox Play Anywhere launched late last year as a way to entice gamers into purchase digital titles rather than physical titles. Besides being able to launch instantly without a disc, games that are a part of Xbox Play Anywhere need only be purchased once. Buying it digitally for an Xbox One or a PC running Windows 10, automatically unlocks a digital version of the other.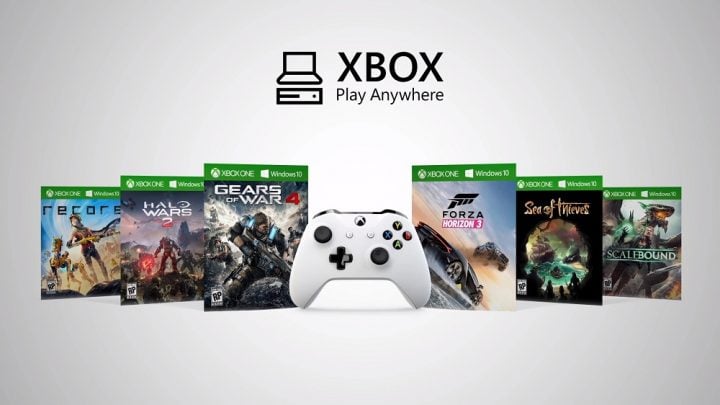 Read: Xbox Play Anywhere: What you Need to Know
Play Anywhere games also feature syncing game saves, unified add-on purchases. Sometimes gamers can play alongside each other in some of a game's multiplayer modes. We're still waiting to hear more about the entire Xbox Play Anywhere experience coming to Scalebound.
Presumably, Microsoft will have a lot more to say about the Scalebound release this January. The company is already lining up exclusive releases to attract new players. Halo Wars 2 will be its first in 2017.

This article may contain affiliate links. Click here for more details.