SCOTTEVEST Expedition Review: Another Great Jacket for Mobile Geeks
SCOTTEVEST (SeV) started off with making fleece vests and jackets several years ago and has since diversified its product offerings. The SeV Expedition is my most recent outerwear purchase and it came with some unexpected features that outdoorsmen and law enforcement officers will appreciate.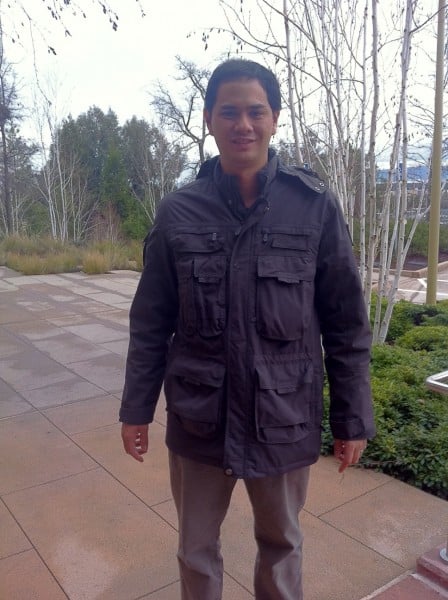 So why did I buy the SeV Expedition jacket? I like lots of pockets when running around and it has the most of any SeV jacket to date. It comes with a total of 37 pockets, which is more than enough to go bagless when running around town or country. It's also much longer than any other SeV outerwear I own, which means more of my tall body stays dry in the rain.

As with other SeV jackets, the Expedition has a ton of interior pockets, including a Pad Pocket, which is designed to conceal an iPad or tablet. The larger jackets have larger Pad Pockets that are capable of concealing a full sized notebook. I often shove my MacBook Air in the Pad Pocket and there's still plenty of room for my iPad. Tableteers will appreciate a small pen pocket just over the Pad Pocket. There's a pair of clear pockets that allow you to control your touchscreen smartphone without removing it form the pocket. I keep a wireless hotspot on the opposite side in a second pocket.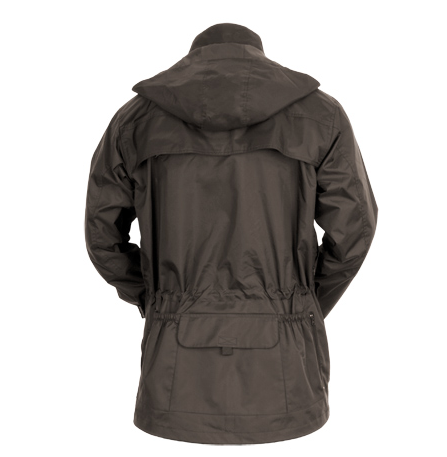 One challenge I've had with the SeV Travel Vest/Jacket is that there aren't quite enough pockets for all of my photo gear. That's not a problem with the Expedition. A large pocket runs the width of the lower-back that can fit a telephoto lens and a mono pod. The large pockets on the front of the jacket can hold small lenses and accessories.
I opted for the Charcoal SCOTTEVEST Expedition Jacket and upon receiving it I was reminded of an outfit worn in the popular video game Call of Duty: Modern Warfare 2. Though SeV doesn't market the Expedition Jacket as something for law enforcement, security and military, it's pretty obvious that it was at least partially designed for those applications. There's velcro strap on the left breast that's a perfect fit for a tactical knife. The two long and skinny pockets on the left breast are an exact fit for a pair 30-round .223/5.56mm magazines, which are exactly what fits in AR-15 and M16 rifles and the M4 Carbine. There's also a patch holder on the left shoulder.
One problem I have with the SeV Expedition Jacket is that too many pockets may just be too much of a good thing. I occasionally can't remember where I place smaller items and have to play a game of hide and seek with camera accessories.
The SeV Expedition is pretty lightweight and it's necessary to wear layers when the mercury dips too low. That's preferable, since it means I can still wear the jacket when weather's more moderate. One smart design that I appreciate is that the hood is removable. I also really like the drawstring around the waist area.
I haven't recorded a video detailing how many gadgets I can stuff in the Expedition yet, but there's a ton more capacity than the SeV Fleece 5.0, SeV OutBack or Tropical Jacket/Vest.
Obviously, I don't run around taking pictures with tactical knives and rifle, but I can certainly appreciate the flexibility the Expedition Jacket offers.
The SCOTTEVEST Expedition Jacket is available for $200 from SCOTTEVEST.COM.