Screen Resolution and the HTC Shift: Still Confusing
Concerns over the screen resolution on the HTC Shfit is still a confusing issue. At least it is for me. Steve "Chippy" Paine has picked up some images from Mobile01 that purport to show the device running in 1152 x 864 mode. I'm sure this is using pixel doubling technology, but it would be nice for HTC to hand out some solid info on this.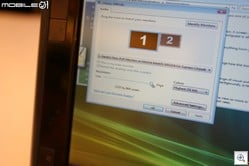 This article may contain affiliate links. Click here for more details.