Screen Rotation Utility For Samsung Q1 UMPC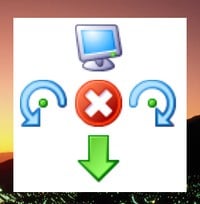 If you need to rotate the screen on your Samsung Q1, (as I recall this is the one UMPC/Origami that came with a form of screen rotation-someone correct me if I'm wrong here) you might want to check out Boris's nifty little utility URotate. Apparently, according to some reports, the rotation isn't always perfect on the Q1 and this tool was created to correct that. More info here and download here. No word yet if it works with the eo.

As an Amazon Associate I earn from qualifying purchases.