Scrooge and a Christmas Carol on the iPad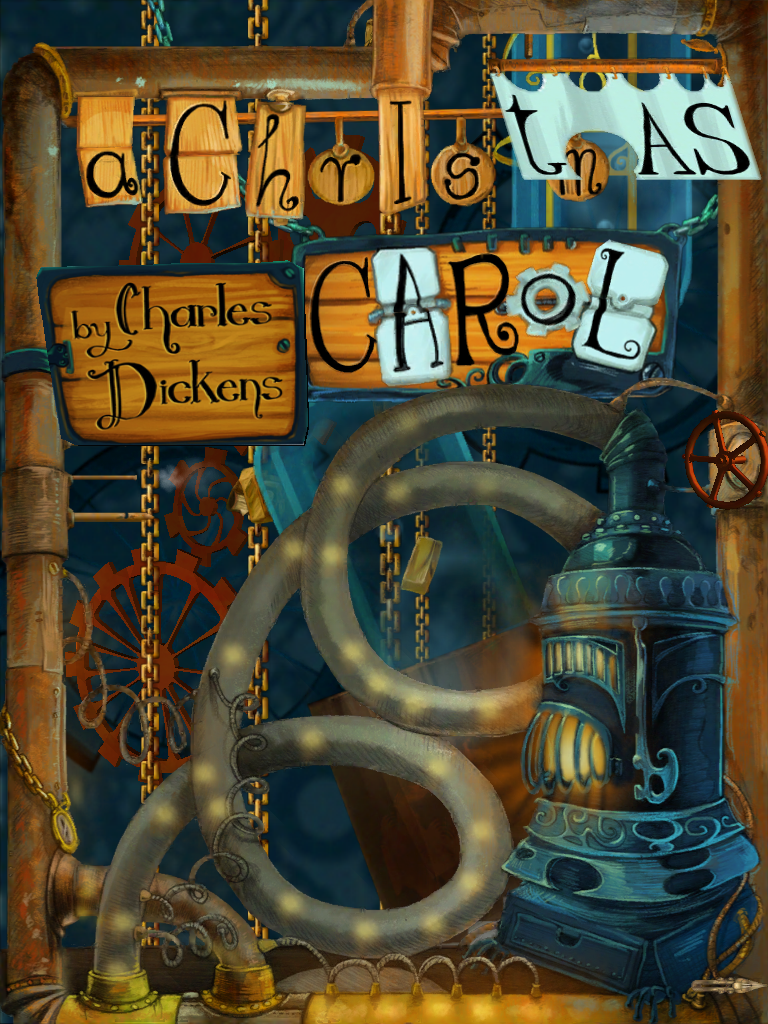 Marley may be dead to begin with, but that line of text by Charles Dickens is one that gets read and heard all over the world this time of year, making a Christmas Carol one of the great living traditions of many a holiday season. One of the things that I know quite a few folks find exciting about the iPad is that developers can create Apps out of books. That's also something that drives a few folks (like me) crazy when the developers don't try to make it a unique experience. The folks at PadWorx Digital Media do try to create a unique experience and I think the largely succeed.
The created a pretty interesting version of Dracula (check out the review of that here) and now they've tackled Charles Dickens' A Christmas Carol. Now, keep in mind I'm extremely familiar with Dickens' tale. I've created two different adaptations of it (one a musical and one not) and have directed those adaptations and others over 7 times. So, I know my way around Christmas spirits. (No, not the drinking kind, but I know a thing or two about those too.)
Padworx version of A Christmas Carol has a steam punk kind of flavor, but is certainly family friendly enough. In fact if you're introducing this classic to a child this would be a good way to do so. (Of course coming to see our version on stage would be a good way to.) A Christmas Carol has two great things going for it that keeps folks coming back each and every year. Dickens' amazing writing is one of those things, and the fact that old Ebenezer gets a chance at redemption is something that also delights.
In Padworx's App you get the story, you get some very nice artwork, some music, and a few "touch the screen and make something happen" magic. Some pages of the story need you to initiate an action to be read. The make the ghosts just ghostly enough not to scare the wee ones. It's all in good fun and it well set you back $4.99 if you're counting your pennies like Scrooge.