SEIDIO SURFACE Case with Holster Combo for Galaxy S III Review
The SEIDIO SURFACE Case with Holster Combo gives Samsung Galaxy S III users a nice simple case to protect their Galaxy S III which they can carry around on their belt for quick access.
Thanks to the great holster design from SEIDIO the phone won't fall off the belt breaking and costing the user money and hassle of replacing their smartphone.
The SURFACE Case is a basic slider case that covers the back of the Samsung Galaxy S III in two parts. Slide the top on the phone and then the bottom will slide on and snap into place.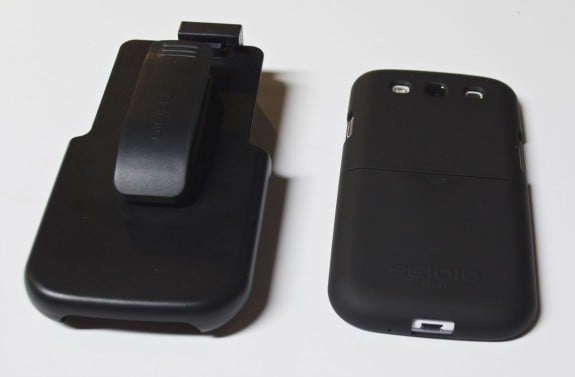 The problem comes when the user needs to remove the case. In the middle of the back of the case there's a spot. Press that spot and it disengages the latch and slides off. It's kind of hard to get the hang of releasing the case to remove it. Other than that, the protects the back of the phone and fits the phone and holster perfectly.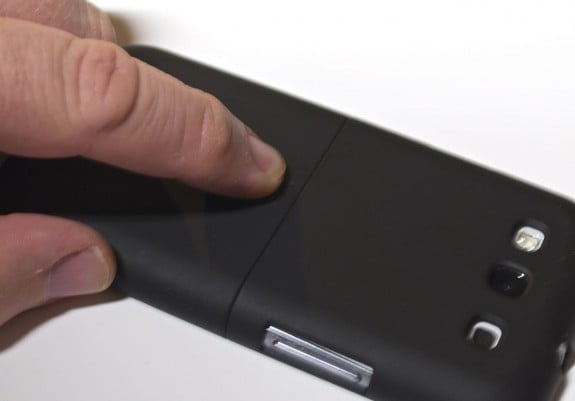 The holster is the real story. It holds the phone in place with the screen facing the holster to keep it from breaking. The phone in the case quickly detaches the phone for use. I'm not a fan of carrying my phone on my belt in holsters. As a big guy, they often fall of my belt easily or the phone pops out when I set down and my belly presses against it. Not so with the SEIDIO SURFACE Holster. The clamp grabs hold of my belt and won't let go.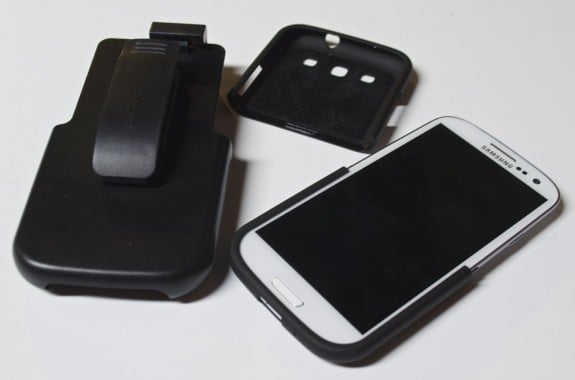 Consumers can get the case or the holster separately or in a combo like I tested. Of course the holster won't work with other cases or with the phone alone since its fitted for the SURFACE Case. SEIDIO offers other cases and a version of this holster that works with a phone not housed in a case.
The SURFASE Case comes in black, white, red, purple, blue and green for $29.95. The holster comes in only black for $29.95. See SIEDIO's other Galaxy S III cases and accessories. The best deal on the combo that I test sells at Amazon for $41.13. That's a good deal for those who like holster cases.