Select Motorola Smartphones, Tablets Banned in U.S. Today
Motorola Android smartphones and tablets are being banned from being imported into the U.S. effective today following an order from the U.S. International Trade Commission, or ITC. This time the ban is being sought after by Microsoft, and not by Apple, who claims that Motorola's 18 products violate key patents surrounding Microsoft's Exchange Active Sync technology. Motorola has responded and says that it has a plan to overcome the ban, but so far has not revealed what those plans may be.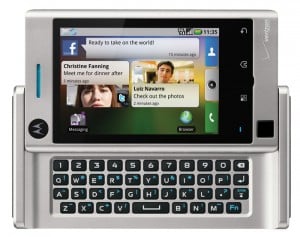 According to Ars Technica, now the Google-owned Motorola Mobility can either pay Microsoft to licensing those technologies surrounding Exchange Active Sync, or it could simply eschew Exchange Active Sync features all together. In the past, Motorola had licensed those technologies form Microsoft and it's unclear why Motorola had stopped licensing those technologies.
"In view of the ITC exclusion order which becomes effective Wednesday with respect to the single ActiveSync patent upheld in Microsoft's ITC-744 proceeding, Motorola has taken proactive measures to ensure that our industry leading smartphones remain available to consumers in the US," Motorola said. "We respect the value of intellectual property and expect other companies to do the same."
Motorola had in the past, with its Android product line, played up Exchange Active Sync features as a focus to target enterprise and corporate customers. The company had marketed the Droid Pro along with various Exchange features to steer BlackBerry customers to Android and to its device, which comes with a BlackBerry-style physical keyboard.
It's unclear what Motorola intends to do, but the ban isn't particularly bad for Motorola as it targets older devices. The devices being targeted include: the Motorola Atrix, Backflip, Bravo, Charm, Cliq, Cliq 2, Cliq XT, Defy, Devour, Droid 2, Droid 2 Global, Droid Pro, Droid X, Droid X2, Flipout, Flipside, Spice, and Xoom.
Microsoft's claims, however, said that the violations were not limited to those devices, so Microsoft could essentially go after other and more current Motorola Android products.
Like Apple, Microsoft has been waging a war against Android manufacturers. However, unlike Apple, Microsoft is willing to settle with Android manufacturers, resulting in royalty payments from those infringing manufacturers.
In a separate German case against Motorola filed by Apple, the court there decided that the Motorola Xoom tablet does not infringe on Apple's design.

As an Amazon Associate I earn from qualifying purchases.