SeV No Baggage Challenge for Charity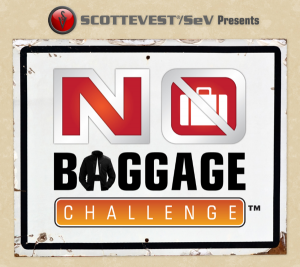 Our friends from SCOTTEVEST and Gear Diary are teaming up to support the The Haiti Plunge, an organization that's aiding those who are still suffering from last year's earthquake. Specifically, the organization is taking steps to build a medical clinic.
While the Haiti earthquake is a distant memory for those of us focused on the latest gadgets being introduced at CES 2011, there is a lot of real work that needs to be done to make sure kids grow up healthy in Haiti. There are some very motivated youngsters you have traveled to Haiti and are raising money by selling T-Shirts.
As part of the No Baggage Challenge for Charity, Scott Jordan, the man behind SCOTTEVEST will be donating some cash to the cause and the Gear Diary team will lug the gear necessary to cover CES 2011 in SeV apparel.  Kudos to all involved.
If you want to lend a hand, head over to The Haiti Plunge to donate, or read more about the fundraising efforts over at GearDiary.com.