Shakeout in Wearables: Nike to Stop Making Fuelbands
CNET is reporting in an exclusive that Nike is deciding to get out of the hardware side of the supposedly burgeoning wearable fitness tracking category and stop making the Nike Fuelband. As a part of the move Nike is laying off 70% to 80% of the Fuelband team (around 55 employees). Nike plans to continue to sell the second-generation FuelBand SE and continue development on the software that runs it and hopefully other wearables from other companies in the future. Although in a market that seems destined to become more crowded, that might be a tough sell for a discontinued product.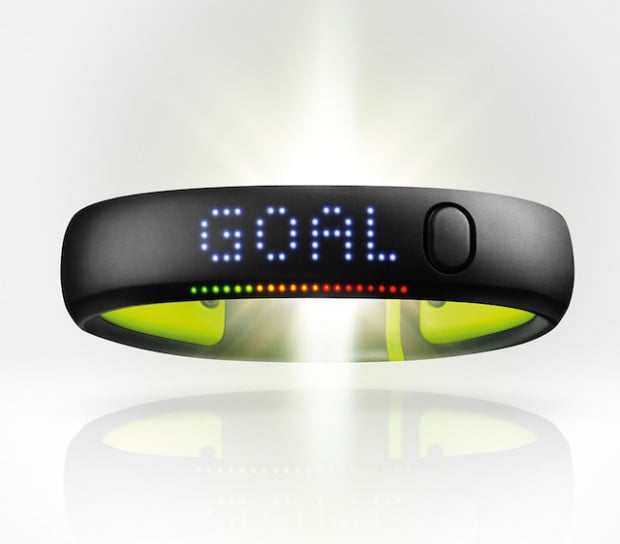 The Nike Fuelband has been one of the most visible wearable fitness trackers since it debuted several years ago, although sales have been said to be anywhere from lackluster to just OK. A lot of that visibility came from Nike's association with Apple. Nike received prominent placement in Apple keynote presentations dating back to 2006 when Nike debuted the Nike+iPod shoe-sensor. Apple's CEO Tim Cook currently sits on Nike's board of directors, which is leading to some speculation that Nike may feature prominently in Apple's long rumored move into wearable health and fitness tracking devices.
Not only is the market expecting Apple to play a role, but Google is also expected to enter the wearable device category this year with Android Wear. Rumors are essentially all over the map as to what kinds of health and fitness tracking devices from either company may actually do. The news also comes after Samsung has seen less than lackluster reviews of its new fitness tracking dedicated wearable, the Galaxy Fit.
CNET reports that Nike has been considering a move to get out of the hardware side of the wearables game for some time, and that it will continue to work on development for fitness and athletic software in what is being described as a strategic shift. Nike is releasing a public API later this fall for device makers who want to work with Nike's point based workout system.
Nike had planned to release a new slimmer generation of the Fuelband this fall. That and all hardware plans have now been cancelled.
Apparently word began trickling out about the firings at Nike's via Secret, the social networking App that features anonymity for those posting on the site. According to one post linked to by CNET, one person posted:
"The douchebag execs at Nike are going to lay off a bunch of the eng team who developed the FuelBand, and other Nike+ stuff. Mostly because the execs committed gross negligence, wasted tons of money, and didn't know what they were doing."
This news from Nike will in some ways put even more pressure on competitors in the wearable health and fitness tracking category. There is no sure thing that the consumers are going to respond in large numbers to this category of devices, even though quite a few companies are placing large bets that they will.
UPDATE: Another statement from Nike seems to leave some wiggle room as to whether it will completely leave the wearable hardware biz.
"The Nike+ FuelBand SE remains an important part of our business. We will continue to improve the Nike+ FuelBand App, launch new METALUXE colors, and we will sell and support the Nike+ FuelBand SE for the foreseeable future."
While Nike admitted to some layoffs within the hardware division, there does appear to be some chaos within the company.