How to Share Slo-Mo Videos on the iPhone 5s
The iPhone 5s comes with a neat new camera feature that allows users to record video at 120 frames per second, which means that it plays back four times slower than normal speed. This is a great feature for catching fast-action situations like in sports or a car passing by, but the slo-mo feature doesn't exactly play well with third-party services.
The slo-mo camera feature on the iPhone 5s is slightly proprietary, so if you were to record a slo-mo video and then immediately share it on Facebook, Twitter, Instagram or other social network, it wouldn't play in slo-mo, but rather just normal speed. However, there's a nifty app that you can get to bypass this frustrating hurdle, and it's called TruSloMo.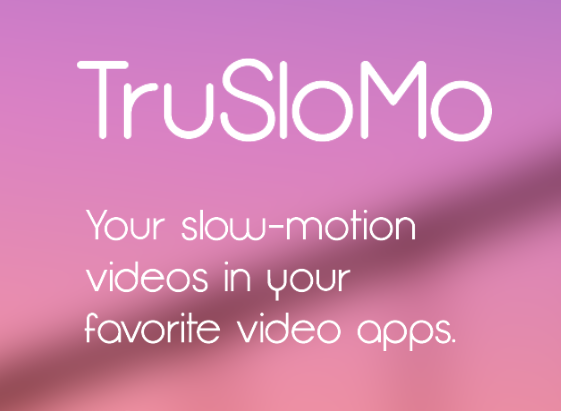 TruSloMo is a free download in the iTunes App Store, although you can upgrade to the Pro version for just $0.99. We'll talk about Pro features further down, but in the mean time, TruSloMo is an app where you edit a slo-mo video just like you do in the Photos app, except this time the app saves the slo-mo capabilities right into the video, so they're hardwired in. With a default slo-mo video, Apple made it so that the slow motion is simply added onto the video, but it isn't embedded permanently.
Using TruSloMo
First of all, download and install the app from the iTunes App Store. Then, open it up to get started:
Tap on Make TruSloMo Video.
You'll then be taken to your Camera Roll where you'll select the slo-mo video that you want to use.
The next screen should look familiar, since it's almost identical to Apple's own editing page for slo-mo videos. This is where you'll specify where the slow motion starts and stops. The free version of the app doesn't allow you to set a stop point, so that's something to keep in mind while using the app.
When you've finished editing the video, tap on Done in the lower-right corner. The video will begin to process and it will be saved to your Camera Roll has a separate video from the original one you chose.
You'll receive a Success pop-up if everything went smoothly. From here, you can tap Done, or Share if you'd like to continue sharing it on Facebook or Vimeo. To share the video on Instagram, you'll have to close out of TruSloMo and open up the Instagram app instead.
When sharing the video, be sure to select the one that TruSloMo made, as there will now be two different versions of the same video that will appear to be the same. In the end, the app will allow you to share slo-mo videos on social networks that don't support iPhone 5s slo-mo videos by default.
If you're curious what video I was editing in the app, you can watch it below:

As an Amazon Associate I earn from qualifying purchases.