Sharp Galapagos E-Reader Tablet to Take on Nook Color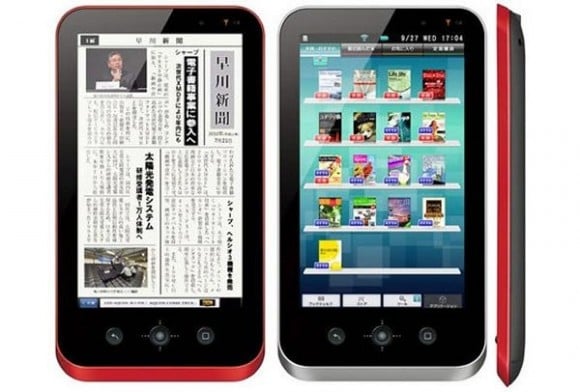 Sharp's Galapagos brand e-reader tablet comes in two different different screen sizes: 5.5- and 10.8-inch. Sharp isn't disclosing what operating system the tablets were running at CES, but the company did give us a demo of the 5.5-inch version on video at the show. The device has a 3D-cube user interface, a trackball for navigating, and the ability to download contents such as books, magazines, newspapers and movies to be watched. Check out the video below:
According to the company, if you subscribe to magazines, a fresh copy of your daily paper would automatically get pushed out to your device every morning so you don't have to refresh it or wait to download the newest news content.
As more of a curated tablet experience where Sharp is limiting this as an e-reader tablet, the experience is comparable to Barnes & Noble's Nook Color, which hides most traces of Android in favor of a custom user interface and digital content from the bookseller, with email and games serving as a distant secondary function.

As an Amazon Associate I earn from qualifying purchases.