Sharp Intros Mebius NJ70A Netbook with Touchsreen Trackpad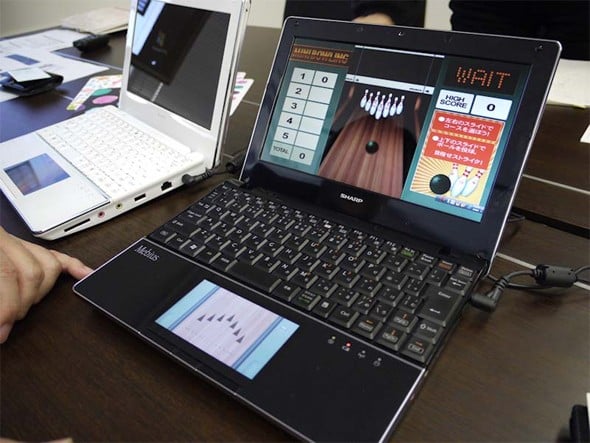 How can I make a Netbook that stands out in a crowd? Looks like Sharp has an attack on that problem. The Mebius NJ70A has a touchscreen trackpad that can also double as a secondary display. It can be used as an app launcher, controller, and it also has handwriting recognition.
Otherwise the Mebius is a 10 inch Netbook with all the familiar bells and whistles and is schedule to launch in Japan in May on the pricey side for just over $800.
Hint to Sharp: If you want to differenitate you'll need to do so while staying within the price point expectation.   Video after the jump.