Should I Buy the iPhone 4S or Wait for the iPhone 5
The most common question I hear as we approach the iPhone 5 release date is, "Should I buy the iPhone 4S or wait for the iPhone 5?"
Waiting for a new phone is tough, especially for iPhone 3GS and iPhone 4 owners who are no longer under a 2-year contract.
No matter what the situation, at this point it makes sense for almost any potential iPhone buyer to wait for the fall.
Read: iPhone 5 Release Date – What to Expect this Fall
Check out why you may want to wait for the iPhone 5 release date before buying a new iPhone, and who can go a head and buy a new phone right now.
We expect Apple will stick with their fall iPhone release date schedule, which leaves roughly 90 days between now and the iPhone 5 release date. Even if it means borrowing an old phone for a few months, I suggest waiting for the iPhone 5.
New iPhone Buyers
First time smartphone buyers are a growing group, and many of these shoppers are looking at the iPhone 4S and the iPhone 4.
"Coming from a flip-phone background is it worth waiting, or should I call it good with the 4S now? reads a recent email from reader Michael, and he's not alone. I've received many similar emails and questions from readers, family and friends.
If you are a first time smartphone buyer planning on getting an iPhone, I suggest holding out for the launch of the iPhone 5 this fall, even if you plan to buy the iPhone 4.
Apple's new strategy is to offer older iPhone models at reduced prices, which means we'll likely see the iPhone 5 with a $199 price and a drop to $99 for the entry-level iPhone 4s. I also believe the iPhone 4 will be a free smartphone offering on AT&T, Verizon and Sprint when the iPhone 5 launches. This is the current price for the iPhone 3GS on AT&T.
iPhone 3GS and iPhone 4 Owners
While I believe that iPhone 3GS and iPhone 4 owners will wait for the iPhone 5 circumstances beyond their control could force a look at an early upgrade.
Even if the iPhone 3GS seems to slow down a little more each day, or battery life diminishes faster as the phone passes 3 years old, It's worth holding out for the iPhone 5.
This is especially true for users who plan to keep their next iPhone for two to three years like the iPhone 3GS.When buying a gadget to last years, it makes sense to wait 90 days for the most advanced model, a model that will see support long into the future.
Sprint Customers
Sprint customers who couldn't purchase the iPhone 4S when it launched in October 2011 may find themselves off contract and ready to jump from a flip phone or Android to the iPhone.
Even thought the iPhone 4S is a tempting offering now that it is finally on Sprint I suggest waiting a few months. The iPhone 5 is rumored to ship with 4G LTE support for all three major carriers.
While Sprint's 4G LTE network is in its infancy, Sprint is working on rolling out support for 4G LTE in more locations.
T-Mobile Customers
T-Mobile boasts over 1 million iPhone users, even though the carrier doesn't sell the iPhone. These users deal with slow speeds and unlocked iPhones to run on T-Mobile's network.
This fall T-Mobile expects to launch a "4G" HSPA+ coverage to deliver faster connections to unlocked iPhone owners. T-Mobile is also on the start of a 4G LTE rollout which might allow an iPhone 5 with 4G LTE to connect at even faster speeds.
If the possibility of faster 4G LTE speeds aren't enough to tempt you to wait, T-Mobile customers who don't jump ship may want to hold out until 2013 when it is rumored that Apple will sanction a T-Mobile iPhone 5.
Verizon Customers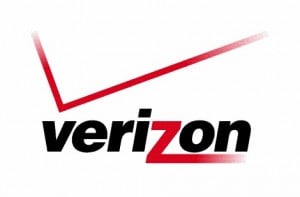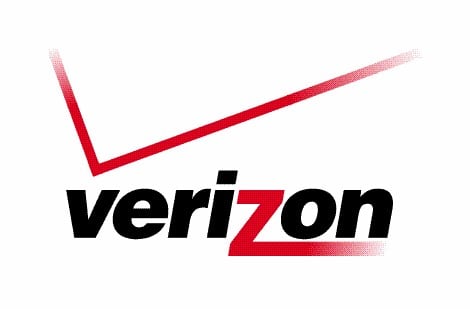 Verizon iPhone shoppers have more to gain from the iPhone 5 than most other carriers thanks to the massive 4G LTE network.
If the new iPhone 5 features 4G LTE, Verizon will be the go to carrier, thanks to coverage of nearly two-thirds of the U.S. population.
Not only would this mean faster upload and download speeds, but the first time Verizon iPhone users could talk and browse the web at the same time while on a cellular connection.
AT&T Customers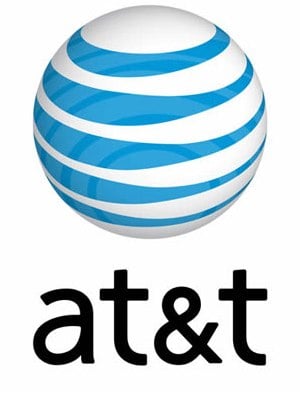 If you're looking for an iPhone on AT&T, wait for the iPhone 5. assuming the iPhone 5 offers 4G LTE connectivity, you'll see faster upload and download speeds and might just benefit from more reliable data connections.
The iPhone 4S experiences slow downs or data drops for some users in large cities, while the 4G LTE Samsung Galaxy S III doesn't show the same behavior. Hopefully the new iPhone's 4G LTE antenna will help fix this problem.
Regional Carrier Customers
If you use a smaller regional carrier for service, now might be the best time to buy an iPhone 4S. The iPhone 4S has recently landed on a number of smaller regional iPhone carriers like nTelos, Alaska Communications, Appalachian Wireless, GCI, Cellcom, Golden State Cellular and Bluegrass Cellular.
These smaller carriers won't likely see the iPhone 5 until late 2013, which is a significant time to wait. Unless users plan to switch to a major carrier, the iPhone 4S is a good option.
Why Everyone Should Wait for the iPhone 5
Anyone shopping for a new iPhone should wait for the iPhone 5 release date before buying a new iPhone and signing a contract.
Rumors suggest the iPhone 5 will bring a number of new features and a new look to the market. Our exclusive iPhone 5 engineering sample photos show a taller iPhone 5 with a 4-inch display that is slightly taller than the iPhone 4S, but about the same width.
iPhone 5 leaks point to a new design which may be more durable than the iPhone 4S. A new metal back would remove a common shatter point of the iPhone 4S and new Apple patents suggest the company is working on waterproofing the iPhone better.
One of the most noticeable features changes could be the inclusion of 4G LTE. Not only will a 4G LTE connection allow iPhone 5 owners to upload and download 10 times faster, it would most likely support talking and using the web at the same time, a feature only found on the AT&T iPhone 4S. It's possible that this feature would even work in 3G coverage like the HTC EVO 4G LTE.
There's also a rumor of a Quad-Core processor, HD front facing video camera and better rear facing camera.
Who Should Buy the iPhone 4S Now
Users who need a new phone right now, don't care about the newest features and don't mind paying $100 more than they would need to in 90 days should go ahead and buy the iPhone 4S or even the iPhone 4.