Should I Buy the iPhone 5 or Wait for the iPhone 5S?
The iPhone 5S release is close enough, according to rumors, that we are already hearing consumers ask, "Should I buy the iPhone 5 or wait for the iPhone 5S?"
The questions heated up last month when iPhone 4S owners started receiving notifications that is was ok to upgrade to a new iPhone, and with a collection of big iPhone 5 deals for the summer.
This may be the last time carriers offer early-upgrade options for an iPhone, as many are moving to a full two-year contract periods between upgrades, which makes waiting for the latest iPhone an even bigger deal.
Yes, T-Mobile, AT&T, and Verizon offer or will soon offer upgrade plans that let users pay extra to get a new phone every 6 to 12 months, but these special plans require additional fees and stipulations that some users may not want.
No matter what iPhone or Android smartphone is currently in your pocket it is now time wait for the iPhone 5S release before buying a new iPhone.
A financial analysis points to an Apple iPhone 5S release in September which means the new iPhone is likely 40-50 days form hitting store shelves. This isn't that long to wait considering most users will carry the iPhone 5S for at least two years.
Even if it requires borrowing a phone to get through a month, it is now time to stop looking at the iPhone 5 and wait for the iPhone 5S — even if you plan to buy the iPhone 5 in the end.
iPhone 4 and iPhone 4S Owners
Odds are most iPhone 4 and iPhone 4S owners who purchased on or near the launch date are eligible to upgrade to an iPhone 5 today at a reduced price, but most should do everything they can to hold off.
Read: iPhone 5S vs. iPhone 4: 9 Things Buyers Need to Know Right Now 
The iPhone 4 and iPhone 4S may be looking a little down compared to the iPhone 5 and to iPhone 5S rumors, but at this point unless an iPhone falls apart it is better to wait for the iPhone 5S than it is to buy an iPhone 5 at full price today.
While many iPhone users upgrade every year, there is also a large group of iPhone owners that use the iPhone for three years, something made easier thanks to Apple's long support with new versions of iOS. Users that plan to keep the next iPhone they buy for three years should hold out for the iPhone 5S which will certainly get new iOS updates for longer and will likely include more features than will arrive on the iPhone 5.
Read: iPhone 5S vs. iPhone 4S: 9 Things Buyers Need to Know Right Now
If worse comes to worse, and your iPhone breaks, try to borrow an old iPhone to hold you over. More than 50% of users who bought a new phone in 2013 put their old phone in a drawer, which means someone you know should be able to help you out.
It's Time to Compare iPhone Carriers
While there are still clear winners in the 4G LTE coverage wars, the iPhone 5S launch is a good time to step back and look at a new carrier.
Verizon and AT&T both offer stellar coverage and even where AT&T doesn't deliver 4G LTE, the 4G HSPA+ connectivity is fast enough for many users.
With the introduction of new Mobile Share and Family Share plans, as well as early upgrade plans and other new features and prices, now is a good time to compare carriers before jumping into a two-year contract for an iPhone 5S or iPhone 5.
Verizon iPhone Customers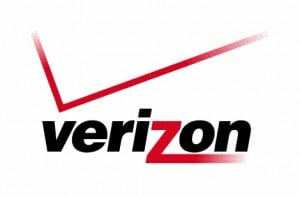 The Verizon iPhone 5 offers access to LTE, and the Verizon iPhone 5S will almost certainly as well. Verizon just announced the completion of it's 4G LTE network, something other carriers still can't touch.
With this in mind the Verizon iPhone 4S owners and users who don't have 4G LTE on their device should consider waiting for the Verizon iPhone 5S as it could deliver some new features. Verizon is working on new LTE network technologies to roll out later this year or in 2014, and these may be limited to the latest iPhone.
It's not clear if the iPhone 5S will let Verizon users talk and surf at the same time, which could still be a deal-breaker for some users.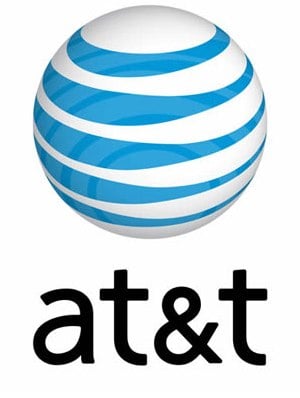 AT&T iPhone Customers
The AT&T iPhone 5 connects to their growing 4G LTE network and to the 4G network that fills in the gaps with decent speeds where LTE coverage doesn't exist.
Once again, the iPhone 5S could offer enhancements that aren't available on the iPhone 5. It's not a done deal, but it is worth waiting for the new iPhone before picking a new AT&T iPhone.
T-Mobile iPhone Customers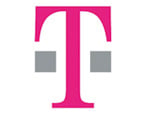 T-Mobile finally offers an iPhone 5 officially with LTE on board, and sold almost 1 million since introducing it earlier this year.
Users coming up from a T-Mobile contract may be interested in buying an iPhone 5 right now after waiting years already, but it's worth holding out for the iPhone 5S or a cheaper iPhone.
T-Mobile's 4G LTE network still has a lot of room to grow, so keep that in mind if you are upgrading from a phone with no LTE support.
Sprint iPhone Customers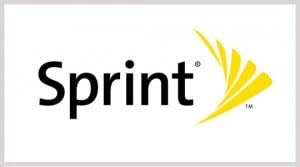 Sprint iPhone 4S customers that bought the iPhone on launch day in 2011 may already be eyeing the iPhone 5 with LTE support, but at this point it still makes sense to wait for a Sprint iPhone 5S which will bring LTE but new iPhone features as well.
Sprint's 4G LTE network is growing, but is still behind AT&T and Verizon.
Regional Carriers
This month Cincinnati Bell will start selling the iPhone 5, just weeks before we anticipate an iPhone 5S launch and release, which is sure to tempt users that waited a long time for the iPhone, but it is still worth waiting.
U.S. Cellular will carry the iPhone this fall, and it looks increasingly like it will be the U.S. Cellular iPhone 5S. If this launch is anything like previous launches shoppers could see the iPhone 5 and iPhone 5 as well.
A plethora of other small carriers now sell the iPhone 5 on regional networks, and for many of these it could be a wait for the iPhone 5S to arrive after release. With this in mind, it may make sense to wait until the iPhone 5S launch event, where we could see timing for the iPhone 5S' arrival on regional carriers. If the wait is measured in months, then it could be a good idea to get the iPhone 5 instead of an iPhone 5S.
Why You Should Wait for the iPhone 5S
The iPhone 5S is not official, but Apple is certainly working on a new iPhone and we think they will call it the iPhone 5S instead of the iPhone 6. While the iPhone 5S may look like the iPhone 5 on the outside we expect new features inside. The four-minute iPhone 5S video below rounds up the latest rumors and release details for the new iPhone.
After factoring in possible features like better battery life, an improved camera and a possible fingerprint reader, the iPhone 5S is a device most iPhone buyers should wait to see before deciding if they want to buy the iPhone 5S or iPhone 5.
Who Should Buy the iPhone 5 Today?
Shoppers who don't mind spending $100 more than they would need to spend in 40 days can buy the iPhone 5 today. When Apple releases the iPhone 5S the iPhone 5 will likely drop to $99 on contract, letting users save $100 that could pay for a case or a month of service.
Even with the iPhone 5 deals this summer there are still reasons to wait as most deals ask users to switch carriers or trade in an old phone.
Read: iPhone 5S vs. iPhone 5: 5 Things Buyers Need to Know
One rumor claims Apple will discontinue the iPhone 5 this fall in favor of an iPhone 5S and iPhone 5C combo. Even though that rumor is less than certain, if it is the case we don't expect the iPhone 5 to disappear overnight.

This article may contain affiliate links. Click here for more details.