Should You Buy a Kinect 2 Sensor for Your Xbox One?
A year ago, the Xbox One was more than just the wireless controller and giant black box that now sells for $399. At the time, it was important to Microsoft that every single one of the consoles it sold had a Kinect 2 sensor.
The Xbox One wasn't just a video game machine and the Kinect 2 sensor was the physical manifestation of that. Sensors inside the Kinect 2 sensor allowed the Xbox One to turn televisions and audio equipment on or off. The sensor's 1080p web camera allowed users to voice chat with their friends and family on Skype. If you're thinking about picking up an Xbox One as a part of a Black Friday 2014 sale or sometime after, whether or not you should buy a Kinect 2 sensor for your Xbox One or upgrade to a bundle that includes the sensor is a fair question.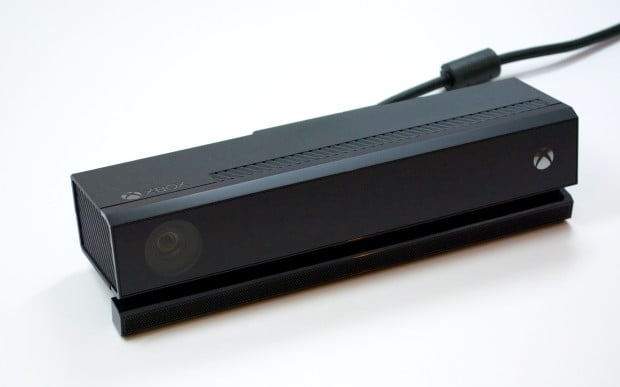 Read: Xbox One Review – Six Months Later 
Whether or not you should comes down to cost, features and your media watching habits.
Features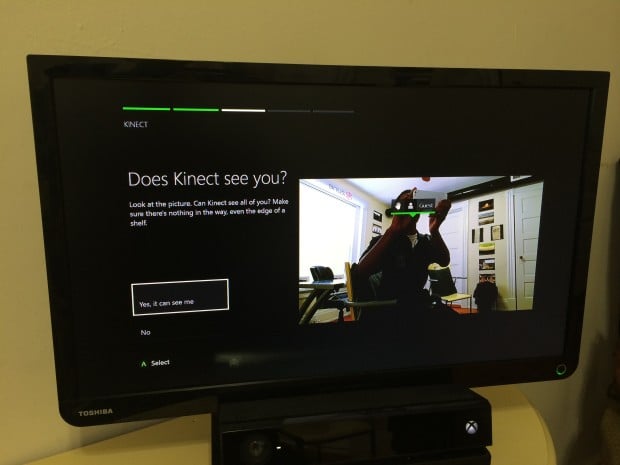 The Kinect 2 sensor gives the Xbox One eyes and ears. The Xbox One then users those new senses to do things that other consoles – including the Xbox 360 with Kinect couldn't do.
That 1080p high definition camera isn't just used for video chatting. Gestures help make the Xbox One experience a lot easier to navigate for casual entertainment lovers. So you left your television on the Xbox One's home screen, using a gesture anyone can walk into your living room and open the Xbox One's television app simply by holding up their right or left hand and pushing down on it icon virtually. Infrared sensors allows the Kinect 2 and Xbox One to see users in the dark and still interact with the console. The camera is so accurate that the Xbox One can tell someone's heartbeat and see them make a fist.
Xbox Fitness uses the Kinect 2 sensor to track if you're staying active and make sure that you're doing exercises correctly. Do a work out pose wrong and the Xbox One can tell. Video games also use the Kinect 2 sensor. Kinect Sports Rivals let players bowl and rock climb without having to pick up a controller. That's important because the Xbox One controller has more than 10 buttons on it. That's a lot for casual gamers and young children.
Read: Xbox One Buying Guide – What Xbox One Games Should You Buy?
A lot of people don't like to wear headsets. Today, there aren't any wireless Xbox One headsets that allow players to voice chat with their friends. With the Kinect 2 sensor Xbox One buyers don't need them. The sensor itself acts as a directional microphone.
Costs
There are some costs associated with having a Kinect 2 sensor. Luckily none of them are ongoing costs. The basic Xbox One bundles don't include a Kinect 2 sensor at $399. Instead, you'll need to upgrade to one of the bundles that explicitly say Xbox One + Kinect. Normally, they start at $499. Some Black Friday sales have them for as low as $429. Definitely consider purchasing the more expensive $429 bundle instead of the $399 Xbox One bundle if you're thinking seriously about a Kinect sensor.
Read: Xbox One Buying Guide – Which Xbox One Should You Buy?
You want to make the decision now, because if you don't and choose to get one later it only gets more expensive. Microsoft now sells the Xbox One's Kinect 2 sensor on its own. Unfortunately it costs $150. This separate Kinect 2 sensor might come with Dance Central Spotlight, but it's still a $50 premium if you fail to get the Kinect 2 sensor at the outset.
Read: Xbox One Buying Guide – The Accessories You Need
Your Habits
Finally, you need to understand your habits to decide if you should buy the Kinect 2 sensor. If you're not big into motion gaming and don't like children, maybe the Kinect 2 sensor isn't for you. In your case, I'd suggest considering the entertainment features and deciding if they're worth the extra investment. I fall into this category myself. I have two Kinect 2 sensors. One is in my living room and for when I'm watching live television or have family members over.
The one in my office is strictly there because I don't care to interact with the Xbox One with a controller for entertainment stuff. This machine is for entertainment, not anything else. It's a lot easier for me to say, "Xbox, On" "Open Internet Explorer" and wait for my favorite classical music station to load than it is to fiddle with a controller myself. Sure, that's lazy, but I like the convenience of it.
If you have kids, I'd say picking up the Xbox One with a Kinect 2 sensor this holiday is a good idea. Again, it makes the console more approachable and Kinect Sports Rivals, Dance Central Spotlight and Just Dance 2015 are great party games.
Good look with your purchase.

This article may contain affiliate links. Click here for more details.