Should You Buy the iPhone 5c Right Now?
The iPhone 5c is an aging device for sure, but is it a good idea to buy it right now in today's market?
The iPhone 5c was released in 2013 alongside the iPhone 5s. It essentially serves as the replacement for the iPhone 5, rather than its successor, since the device uses much of the same hardware as the iPhone 5.
However, the biggest difference with the iPhone 5c is that it includes a polycarbonate body that comes in a variety of colors instead of an aluminum casing like the iPhone 5 had. This makes it cheaper to manufacture, which in turn makes it a budget option for shoppers.
While it's technically a newer device than the iPhone 5, the iPhone 5c still performs like an iPhone 5 since it has the same processor and other internal components, with only some slight upgrades to the camera, which still makes it a dated device today.
Of course, though, this doesn't mean that the iPhone 5c isn't worth buying right now, as it can be a decent device depending on your current situation and your mobile needs, but you might be better off spending a bit more and get a much better iPhone out of it.
Here are some things you should know as far as whether or not the iPhone 5c is still worth buying.
iPhone 5c Performance
As aforementioned, the iPhone 5c isn't the fastest iPhone around. It's equivalent to the iPhone 5, which is still a decent device, but it's on its last leg as far as support goes.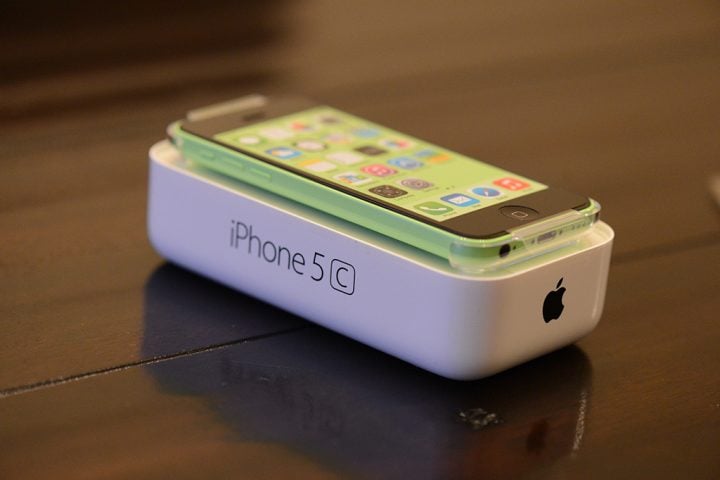 Many newer apps and games only support a handful of newer iPhone and iPads, and the iPhone 5 and iPhone 5c are on the tail-end of those lists, so while you can play the latest and greatest games on your iPhone 5c for now, that may not be the case in the near future, simply because the device won't be able to keep up performance-wise with new games.
Of course, if you don't plan on playing any major games and really only want something to check email, social media, etc., the iPhone 5c can be a decent device for that. It's perfect for offering the features you need and nothing more.
In other words, it doesn't have Touch ID capabilities or come with a really sleek design that will turn heads, but it comes with a screen, buttons, and circuitry to let you do the things you need to do while you're on the go.
iPhone 5c Price
Perhaps the biggest selling point for the iPhone 5c right now is the fact that you can get it for free after signing a two-year contract.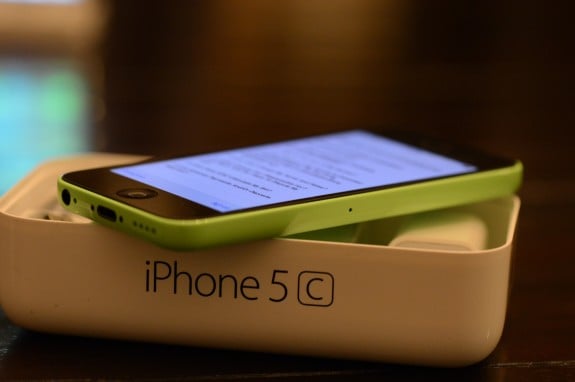 Up-front costs are a big concern for shoppers looking to buy a new smartphone, and if they don't have to pay anything up front for the iPhone 5c, then that's great news.
However, even with a $0 price tag, you may want to rethink that purchase. For starters, you'll be locked into the iPhone 5c for two years before you can upgrade again, so that's something to really consider before you get the iPhone 5c and sign away your life to your carrier.
You can still buy the iPhone 5c off-contract and use it until you get bored with it, which may happen long before two years rolls around. A used iPhone 5c can sell for as little as $150 on eBay, making it a great budget buy if you want an off-contract option.
iPhone 5c on iOS 9
I mentioned iPhone 5c support earlier with newer apps and games, but the good news is that the iPhone 5c will get iOS 9 when it releases later this year, giving the device at least another year of official support from Apple.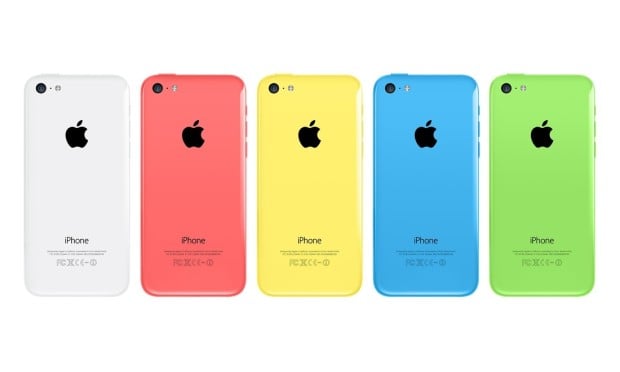 Again, though, it may not be long until newer, graphic-intensive games will no longer support the iPhone 5c.
Modern Combat 5, for example, is one of the most graphics-heavy games available right now, and you need an iPhone 4s or newer in order to play it at the very minimum.
The new Angry Birds 2 game is "optimized" for the iPhone 5 and newer. Rovio says that "you can try it on older devices, but we can't guarantee a smooth bird flinging experience!" The iPhone 5c is low on the list, so it may not be long until newer games no longer support the device.
Again though, if games aren't your thing, then this won't be an issue for you, so if you're looking for a budget iPhone to last you a year or so, the iPhone 5c may just be the right choice for you.

This article may contain affiliate links. Click here for more details.