Should You Buy the iPhone 5s or Wait for the iPhone 6?
We're over six months into the existence of the iPhone 5s, and that means we're about another six months away from a new iPhone most likely launching to the public again, which will probably be called the iPhone 6. If you're due for a smartphone upgrade right now, there's probably one question on your mind: Should you buy the iPhone 5s now or wait for the iPhone 6?
The iPhone 5s is Apple's current flagship smartphone, but that will most likely change in about six months or so. Apple usually releases a new iPhone every year, and it usually happens at some point in the fall. Since we're smack-dab in the middle of the iPhone release cycle, it's hard to say whether or not you should pull the trigger on the iPhone 5s right now.
However, there are a few questions you can ask yourself to help you decide, and it all depends what kind mobile user you are in the first place.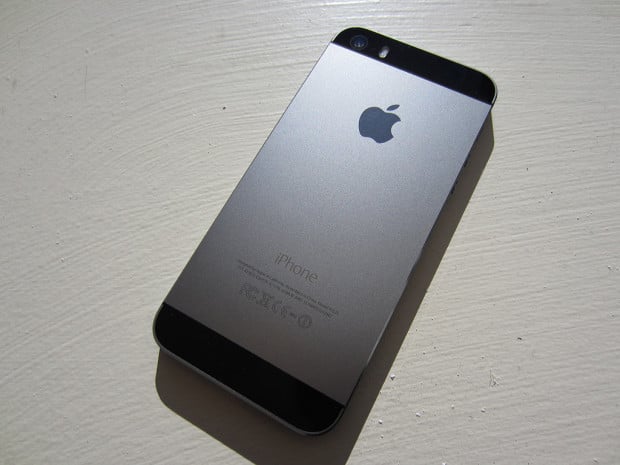 The iPhone 5s Is Still a Great Phone…
We will say this: If you upgrade to the iPhone 5s right now, you won't be disappointed. It's one of the best smartphones on the market currently, and buying it will lead to two years of happy usage. It has a better camera and more features, faster performance and the obvious Touch ID fingerprint sensor on the Home button.
The iPhone 5s is a clear upgrade from its predecessor, the iPhone 5. While there's no change in the physical appearance and design of the two phones, the iPhone 5s's improvements are all internal and are hidden from plain view. The iPhone 5s sports a better camera that can take clearer photos, not to mention the new burst mode and slo-mo settings on the software side — both of which are exclusive to the iPhone 5s. The phone also sports a faster processor with 64-bit architecture, which essentially just means that it can handle more processes without tiring out.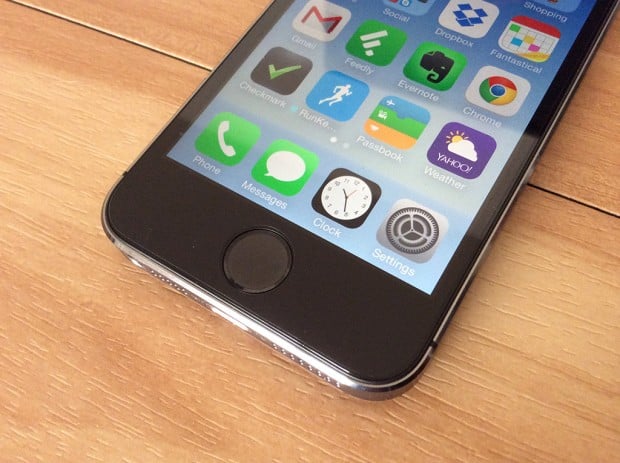 …but the iPhone 6 Will Be Better
While all of these new features on the iPhone 5s are great and all, the iPhone 6 will obviously be better in most cases. While the device is nowhere near being official yet, rumors point to the biggest new feature being a larger screen and a new design, possibly a 4.5- or 4.7-inch display.
You can also bet on a better camera and faster performance with the iPhone 6. Rumors point to the addition of optical image stabilization technology with the iPhone 6's camera, allowing users to take steady photos even if they don't hold the phone completely still. It's certainly a feature that every camera in a smartphone should have and hopefully we see it arrive on the iPhone 6.
Read: Massive iPhone 6 Report Reveals 5 Key Details
NFC is also another technology that has been rumored for the iPhone for a while, but hasn't yet come to the iPhone. NFC is a wireless communication protocol that allows smartphones to send and receive information to other smartphones by pressing them together. The small communication distance with NFC requires that phones touch (or at least get really close to each other) before a signal can be established.
Of course, Apple might skip NFC altogether and use its iBeacon technology, which uses WiFi and Bluetooth. Retail stores and even stadiums are using iBeacon now to deliver a more catered experience to iPhone users by sending them relevant information when they're near a certain area of a store or stadium.
As for any other improvements, we'll have to wait and see. The uncertainty makes it a bit more difficult to decide between the iPhone 5s and the iPhone 6 at this point, but it's a guarantee that the iPhone 6 will at least be a generous step-up from the iPhone 5s.
Can You Wait It Out?
If you've waited two years before upgrading phones, then six months extra shouldn't be that big of a deal for the most part. Of course, it depends what smartphone you're rocking currently, and how big of a deal it is that you have an up-to-date handset.
If you have an iPhone 5 or even an iPhone 4s, then you can definitely wait for the iPhone 6 to come out before upgrading; the iPhone 4s is still a capable smartphone considering how old it is, and if you're just a casual user, you'll probably benefit more from an upgrade to the iPhone 6 rather than the iPhone 5s due to the larger jump in performance (casual users don't tend to notice small improvements as much as power users).
However, if you're rocking an older phone — like the iPhone 4 or even an Android device like the Samsung Galaxy S II, you'll most likely be perfectly happy by upgrading to the iPhone 5s right now, as you probably don't actively care about when a new smartphone comes out, as most casual users are.
The choice is ultimately up to you, though, but if it was our call, six months goes by very quickly, and the iPhone 6 will be here before you know it, so no matter what smartphone you currently have, we'd wait until the iPhone 6 releases in order to get a better understanding of what smartphone you should upgrade to.

As an Amazon Associate I earn from qualifying purchases.